Africa loses out on oceans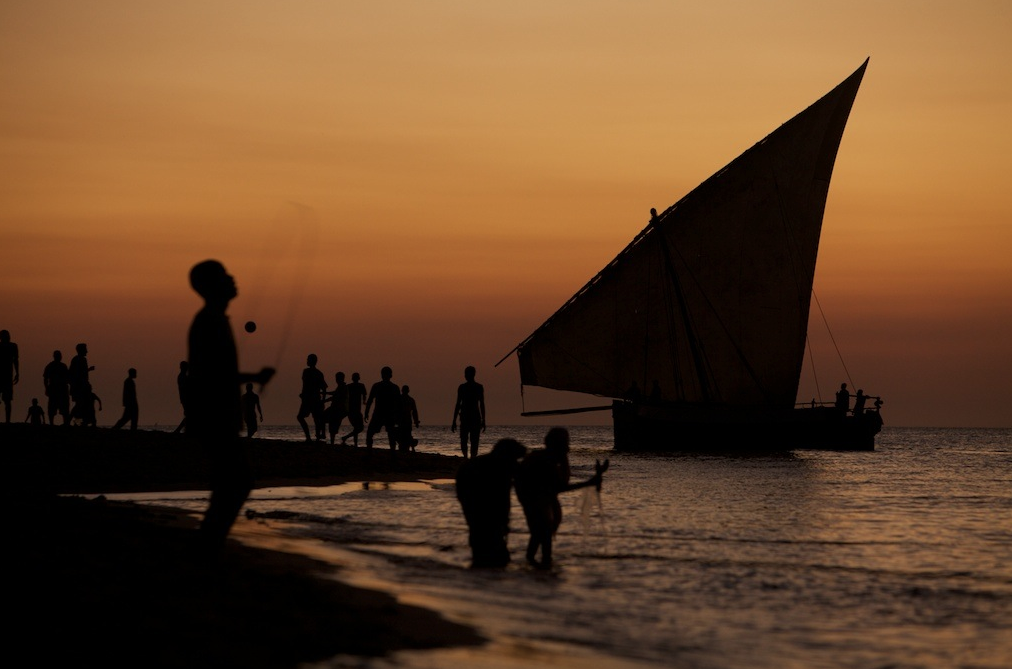 The recent discovery of offshore oil and gas deposits in the East African countries bordering the Indian Ocean, namely Mozambique, Tanzania and Kenya, has dramatically changed the general view of the oceans. The US Energy Information Administration (EIA) in its 2013 report concluded that Tanzania, Uganda, Kenya, Mozambique and Madagascar are set to become the new oil and gas economies of the world, reports Wanjohi Kabukuru.
Interest in offshore resources now applies to the entire East African Indian Ocean region, which is the sea stretching from Mozambique to Yemen and includes the island nations of Mauritius, Maldives, Madagascar, Seychelles and Comoros. This region is generally referred to as the Western Indian Ocean rim and already multinational oil giants have been allocated the largest offshore blocs there for exploration and drilling.
The companies licensed, from Mozambique to Somalia, include global energy firms from the US, France, UK, Italy and Norway. They are Eni, Anadarko, Statoil, Ophir Energy, Total, Exxon Mobil, Tullow and Afren, among others. While major African corporations and brands have made a foray into the global scene, there is little to show when it comes to ocean-related investments. African entities are missing in this new economic portfolio.
But the interest in the sea is not limited to offshore oil and gas only. The lucrative and capital-intensive extractive industry is also turning its attention to the international seabed, best referred to as the "Common Heritage of Mankind". This interest in the deep sea is due to known reserves of polymetallic sulphides, nodules and ferromanganese crusts said to contain platinum, gold, diamonds, nickel, titanium, copper, molybdenum, and other rare earth metals.
Deep-sea mining is a decades-old pursuit which can be traced back to the 1960s. The dangers of environmental pollution are among the reasons little has been done in making this quest a reality. The risks that marine scientists have warned about from ocean-floor mining ventures include degradation of the seabed, pollution, threats to fragile marine life, and habitat loss.
"There is absolutely no safe method developed for deep sea drilling," says Dr Sarah Frias-Torres, a marine ecologist and oceanographer currently undertaking coral restoration in the Indian Ocean island nation of Seychelles. "The risks are too great and I don't think any country in the world is prepared for it, as there is no technology that can ensure absolute safety."
This new-found "Eldorado" on the ocean floors promising vast riches is not what it seems, according to Dr Frias-Torres, who foresees serious threats to the delicate Western Indian Ocean marine ecosystem. Dr Frias-Torres, who studied the 2010 BP Gulf of Mexico Deepwater Horizon blowout, which led to a major oil spill disaster, says that deep sea drilling is a potential environmental tragedy in the making. But proponents of deep sea drilling cite profits and global demand as reasons for the pursuit of ocean resources.
According to Dr Rahul Sharma of the India-based National Institute of Oceanography (NIO) in Goa, "a typical area of 75,000 square kilometres with an estimated nodule resource of 200 million tonnes, is expected to yield about 54 million tonnes of metals and the gross in-place value of the metals is estimated to be between $21m and $42m in [the] 20-year lifespan of a mine site."
Players in the extractive sector acknowledge that the dangers are real and say that the delay in starting deep sea mining has partly been necessitated by taking environmental conservation concerns seriously. This has in turn led to the adoption of ecologically compliant solutions, even though they are expensive. Companies interested in deep sea mining are investing heavily in clean technologies that will guarantee environmental safeguards when deep sea mining commences later in 2014. Three companies – Neptune Minerals of the US, Nautilus Minerals and Diamond Fields International (both of Canada) – are the pioneers in deep sea mining. They have leases in the exclusive economic zones (EEZ) of New Zealand, Red Sea, Papua New Guinea, Tonga, Namibia, Fiji, Vanuatu and Solomon Islands. Diamond Fields International is currently involved in offshore diamond mining in Namibia.
John Elias, a spokesman for Nautilus Minerals, defends the industry, saying that his company has gone "above and beyond" the standards set out by environmental legislation. To this end, Nautilus will be using a pumping system that relies on a completely enclosed pipe to take out the copper resource from the ocean floor to the surface level. Through this method Nautilus will ensure that the resource mined will not come into contact with seawater.
Port Royal Street in downtown Kingston, Jamaica, is where the world's next leading edge of extractive industries is being framed. The International Seabed Authority (ISA), the autonomous UN agency tasked with administering the mineral resources found in the sea, has its headquarters in Royal Street.
Records from ISA, which was created under the United Nations Convention on the Law of the Sea (UNCLOS), indicate that from 2002 to date, 17 deep sea exploration contracts, covering the major seas, have been issued. Three of these are in the Indian Ocean.
The China Ocean Mineral Resources Research and Development Association (COMRA), a Chinese state agency, and the governments of India and South Korea have secured the rights. They have been awarded 15-year contracts which give them exclusive rights to explore areas of up to 75,000 square kilometres for nodules and another 10,000 square kilometres for sulphides. COMRA's bloc is in the southwestern Indian Ocean ridge in the Madagascar Plateau, and South Korea's bloc is in the mid Indian ridge between the
Mascarene plateau and the contentious Chagos plateau. India has been granted a polymetallic nodule exploration licence near the Chagos, which Mauritius has laid claim to from the British. Chagos, as it is known among the region's Creole speakers, is also referred to as Diego Garcia by the US, which has leased it from the British and currently uses it as a military facility. In the last five years, China, South Korea and India have conducted intensive deep sea studies and invested heavily in anticipation of exploiting the seabed.
Under ISA regulations, in the first eight years of the prospecting contract, half of this area will be relinquished. Aware of the environmental dangers, ISA has spent the last five years holding scientific discussions and engaging diverse shades of opinion on the matter in a bid to craft safety regulations. Before it began issuing licences, ISA had established environmental best practices and rules. It further set up a monitoring guide in this sensitive undertaking.
However Elisabeth Druel, a research fellow in charge of the governance of high seas biodiversity at the Paris-based Institute for Sustainable Development and International Relations (IDDRI), criticises the ISA, saying it is "more interested in exploitation than conservation."
In a rare admission by the industry, Elias says that deep sea mining produces high grades of deposit which are 10 times higher than those found on land and that it has more social and environmental advantages compared to land mining. Another advantage is that the resources which are on the sea floor generate little waste, unlike land-based mining. The relocation of communities and building of access roads is absent on the ocean floor.
Global demand, especially from the newly industrialised nations under the umbrella of BRICS (Brazil, Russia, India, China and South Africa), and other promising economies, is accelerating the quest for undersea exploitation which is motivated by a yearning for minerals such as petroleum, gas, iron and manganese.
ISA says that most of the metals sought from the seabed are what are referred to as "technology metals" needed in electronics and clean energy ventures such as wind turbines and hybrid cars.
"What has altered the geopolitical landscape however is the emergence of new technologies that enable accessing vast amounts of deep sea resources, including shale gas, hydraulic flacking and the possibilities of accessing methane hydrates from deep sea floors," says Dr Carlos Lopes, the executive Secretary of the United Nations Economic Commission for Africa (UNECA). "Interest in deep sea methane hydrates has been visible in the US, Japan, China and Russia. The opening of deep sea oil and gas exploration from Kenya, Tanzania, Mozambique to Seychelles and Madagascar means that competition and securing these resources will intensify."
Interestingly in all these engagements, African participation is still negligible, as was experienced during the 19th session of ISA held in July 2013. "Although 44 African countries are members of ISA, only nine were present at the 19th session," Lopes says. "And more important, no African company bid for the exploration contracts. The main reason for this appears to be the fact that there are no African exploration companies with deep seabed exploration technologies as well as the deep pockets to sustain such activities."
Nirmal Shah, the chief executive of Nature Seychelles, the leading marine not-for-profit organisation in the country, says the race for deep sea mining needs to be fully understood and appreciated but not to be feared. "It is important to educate coastal communities on what the implications of ocean mining are and put in place adequate safeguards to protect fisheries and tourism, which are the economic mainstays of small island nations."
The international environmental lobby, Greenpeace International, is opposed to deep sea mining and warns of extreme negative effects on the ocean ecosystem. "Deep seabed mining will cause serious environmental damage at site," Greenpeace says, "destroying vital habitat and killing marine life. It is expected that extinctions in locations such as hydrothermal vents will occur."
Alicia Craw, the oceans campaigner at Greenpeace, adds: "So little is known about the deep sea, and scientific research about deep seabed mining is extremely limited, so there is simply no assurance that the health of ecosystems and the coastal communities which depend on these ecosystems can be guaranteed." Craw says that until marine habitats are protected and the global network of marine-protected areas reaches 40%, no deep sea mining should take place.
Jean Paul-Adam, Seychelles foreign minister, agrees with Craw. "The sea is not a space for exploitation, it is a space for development," he says. "To us the oceans are what we refer to as 'the blue economy', which is about trade routes, connectivity, environmental protection, tourism, natural resources, fisheries, and the entire ocean view."
ISA has sought to dispel the fears expressed. The measures it has put in place, it says, include funding research and rigorous training on deep sea mining, and strict adherence to international environmental standards. According to ISA, seabed mining is safer than land-based mining owing to less impact on waterways and reduced carbon emissions as a result of limited use of heavy machinery.
Dr David Obura, the Western Indian Ocean coral reef expert, says that a balance needs to be found between development and environmental conservation. Dr Obura is the executive director of the Mombasa-based Coastal Oceans Research and Development Indian Ocean-East Africa (CORDIO). He says the regional states should not be in a rush to sign away ocean mining leases. "Development is inevitable but you can achieve economic transformation and at the same time preserve your critical ecosystems," Obura says.
In the same vein, UNECA's Carlos Lopes, urges African states to continue in the engagement with ISA so as to take advantage of the opportunities. "It is necessary that the Western Indian Ocean and small island states with significant amounts of these offshore resources continue to be part of the ISA conversation so that these contracts directly serve their development interests," Lopes advocates. Indeed the rush for resources has ignited not just a race for profits but a debate on the ignored ecosystems that are our oceans.