Komla Afeke Dumor, BBC reporter, passed away, he will forever be remembered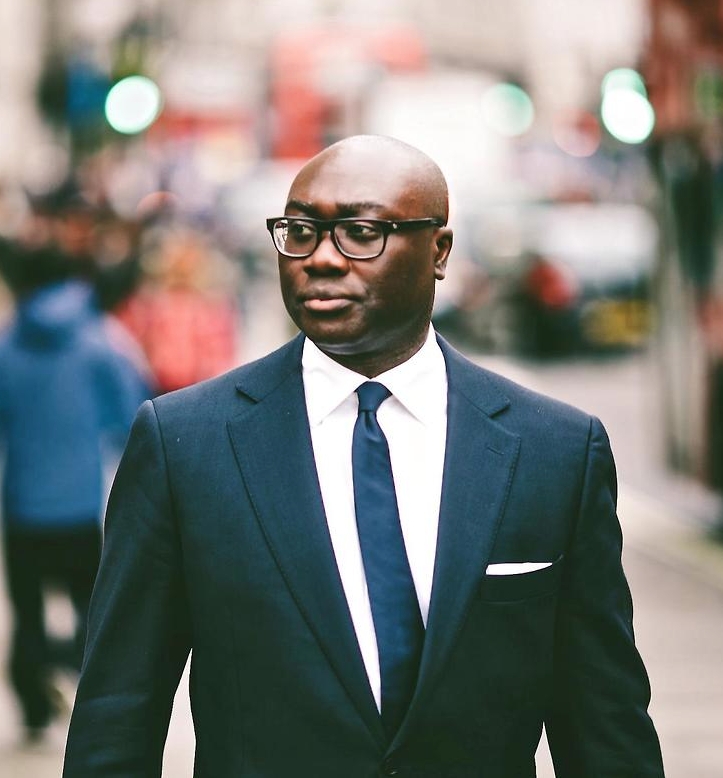 Komla Afeke Dumor, named as one of New African's 100 Most Influential Africans in 2013, is no more. The Ghanaian broadcaster, who "played a singular role in transforming the coverage of Africa, not only for the BBC but across broadcasting", according to one BBC boss, died suddenly in London on 18 January, aged 41. Our editor, Baffour Ankomah, a fellow countryman, reports on a life cut short, but very well spent.
When a good man dies, part of the world dies with him. This is what has happened with the untimely death of Komla Afeke Dumor, the Ghanaian broadcaster at the BBC who died in his sleep from a heart attack on 18 January, aged 41. That such a vivacious man could die, at the relatively tender age of 41, has shocked so many people in Ghana, Britain and beyond, that, from the many gracious tributes paid to him since his death, Komla has become a sort of Nelson Mandela of the media.
As a Ghanaian myself, who met Komla thrice in the last few years, I cannot remember, in the whole of my life, and I am not quite young, any Ghanaian journalist whose death has commanded such broad attention across Ghana's political spectrum – from the government, the ruling party, the opposition parties, to the ordinary people. It shows the depth of public esteem this man was held in during his short but eventful life.
Normally, journalists are "made" to flee Ghana by governments (especially before the democratic dispensation in 1992) that threaten them with arrests. For the current government, the president himself, the ruling NDC party, the two main opposition parties (NPP and CPP), and the presidential aspirants of the country to stop their normal day's work and issue statements and tributes in honour of a fallen journalist, proves how great Komla Dumor was, and the heights he reached as a professional and as a human being.
This has never happened before in Ghana. New African was therefore right in its citation for Komla in the 2013 100 Most Influential Africans list. "It has been a coming of age for Komla Dumor this year," we said. "The presenter for Focus on Africa has established himself as one of the emerging African faces in global broadcasting. As a lead presenter for BBC World, Dumor has considerable influence on how the continent is covered."
At 41, and as it has since been revealed, harassed by a heart problem that nagged him all the time, Komla did exceptionally well to reach the heights he attained at home in Ghana, and at the BBC, in the process projecting Ghana and Africa beyond the drivel that global viewers and listeners had been used to before his arrival at the BBC in 2006.
When, last year, his father, Ernest Dumor, a retired professor of sociology, after watching him on BBC World, sent him a text message, saying: "…Well, Komla, in my moment of happiness, I say little … no known Ghanaian journalist has reached this point at the age of 40, I am happy and yet humbled by your achievements. What else can I ask for? I must count my blessings. There is yet more to come. Stay blessed", the proud father was not being hyperbolic. His son had made it – through sheer hard work and dedication to his profession.
Background
Komla was born on 3 October 1972 to a family of academics. His father, Ernest, as mentioned above, is a retired professor of sociology. His mother, Cecilia, who died in 2009, was an educationalist and writer/editor of children's books. His brother, Korshie, is a medical doctor based in the USA. His sister, Mawuena, is a geologist who is now the head of the Ghana Investment Promotion Centre. And his widow, Kwansema Quansah, is a lawyer (they had three children).
On the cusp of Ghana's independence in 1957, the country's founding father, President Kwame Nkrumah, had asked Komla's grandfather, Philip Gbeho, to compose a new national anthem for the country, a source of great pride to Komla in later years.
His formal education started in Nigeria where his parents were based for some time. His first passion was to become a medical doctor, but at Jos University in Nigeria where he attended medical school in 1988, he discovered after three years that he was not cut out for the job.
As he himself narrated it in 2007: "I did not pass the exams. I did not have the discipline to study medicine. Medicine is incredibly difficult and there is a certain degree of maturity that is required for you to be able to spend those long hours dissecting cadavers, and studying biochemistry.
"I was very young when I entered the university [at 17]… By the time the second professional exams came around, I repeated them, passed my anatomy and psychology exams, but couldn't cross the biochemistry hurdle. So, I didn't leave [as reported]; I was kicked out of medical school."
And the pain was not his alone. He related an encounter with one of his Nigerian professors at the time, who told him in shock: "You are not supposed to fail, man! You are a Ghanaian." While at the BBC, Komla told an interviewer who had asked him what was the best thing about being Ghanaian: "I guess I let the nation down at the time. [As a Ghanaian] people expect you to be good, talented or hardworking – or to dribble a football past opponents, which I can't do – because our reputation precedes us."
After the disappointment in Nigeria, Komla returned to his native Ghana where he graduated from the University of Ghana at Legon with a Bsc in Sociology and Psychology, and then did an MA in Public Administration at Harvard University in the USA.
An interesting story is told how, when he applied for admission to Harvard, and while waiting for a response, Komla decided to show the Americans how badly he wanted to do the MA by flying to Boston where the university is based, uninvited, and camping outside the Admissions Office "to make himself known", as one of his friends has put it.
"That level of determination and sheer gusto is rarely seen," recounts the friend, Rolake, a Nigerian based in London. "It paid off because in addition to his obvious and natural intelligence and talent which got him admitted, he also made a stellar impression on [the] Harvard Admissions [Office]."
Journalism career
But Komla's entry into journalism was by accident. He recalled how, while still at the University of Ghana, the lecturers went on strike, and as the students waited for the professors to end the strike, he saw an advert in a newspaper for a "traffic reporter" by Joy FM, Ghana's leading commercial radio station. He had nothing to do, so he applied and got the job.
As his boss at the BBC, Solomon Mugera, head of the African Service, recounted after his death: "Komla started his broadcasting career on the back of a motor scooter, negotiating the crowded streets of Ghana's capital, Accra, telling Joy FM listeners how to beat traffic jams and then racing off to attend lectures at the University of Ghana. By the time Joy FM offered him the role of host on its morning show in 2001, Komla had become a household name."
That was when he cut his teeth as a much-loved broadcaster dedicated to truth, balance, and objectivity – and why the very divisive Ghanaian political parties spoke with one voice in his honour, when he died on 18 January. He was already a star in his home country before he joined the BBC in 2006.
In London, the BBC initially recruited him as a radio broadcaster in the African Service where he excelled beyond expectations, hosting the famous Network Africa programme. Two years later, Komla was moved to television, to present The World Today, and Africa Business Report on BBC World. On 16 January 2014, a mere two days before he died, he was called in by his boss and told that he had been chosen as the anchor presenter for the BBC for the FIFA World Cup in Brazil this summer.
An ecstatic Komla took to social media to announce the good news to his many fans across the world. "God has been very good to me," he told them. "Last year, I experienced a lot of illness. My BP [blood pressure] nearly gave me a stroke, but I trod on, waking up at 2am and heading to work. Exhausted sometimes, aching in my body and soul, mentally and emotionally drained, but I kept going.
"I smiled for the camera. I volunteered for extra shifts. I showed respect to my colleagues, from directors to security guards. I took a lot of jealousy-driven vicious insults and backstabbing from petty people without reply. I remain silent in my personal strife and misery.
"I kept smiling and pushing on to present better and to engage with my audience and increase my following. Long days and frustrating times, but I kept going, through the Westgate Mall coverage [in Kenya], through the Mandela funeral. Even when illness had me collapsing, I delivered.
"Today, my boss, the head of television, called me for a one-minute meeting. He said, 'Komla, we have decided to make you the anchor presenter for our coverage of the World Cup in Brazil'. We shook hands and I left. I looked to the sky and said 'thank you Lord for reminding [me] that you are on my side. The enemy will be scattered.' Selah! Selah! Praise Him. Tomorrow is another day."
So the tribute by the BBC's director of news, James Harding, who said Komla "was adored by the people who worked with him and we will miss him deeply", and also the impression created at a BBC memorial service organised for him on 20 January that he was "a much loved man", universally loved by his BBC colleagues and bosses, is not entirely true – going by Komla's own reckoning above.
But that should have been expected. An African broadcaster coming from Ghana to teach the snooty hacks at the BBC how to present Africa as it should be – not as the "hopeless continent" they were used to – was bound to receive "vicious insults" and "backstabbing" now and then. It comes with the job!
The tributes
In the midst of all the adversity – the illness and backstabbing – Komla shone majestically on screen and made every African, and black person, proud. No wonder his untimely death caused so much pain to so many people.
When the news broke, Ghana's president, John Mahama, halted his busy schedule and took to Twitter: "Our nation has lost one of its finest ambassadors," the president wrote. "Komla Dumor was a broadcaster of exceptional quality and Ghana's gift to the world."
The country's former president, John Kufuor, agreed: "The news is so shocking. He was only 41 and looked so fit. It is unbelievable that such a thing would happen to him now… He was a social person, always with a smile and quite polite to the society. A bright broadcaster with great promise, who has been cut off midstream."
The Ghana Journalists Association (GJA), whose "Best Journalist Award" was won by Komla in 2003, went a little further: "18 January 2014 will go down in history as one of the saddest days in Ghanaian journalism, the day we lost one of our purest gems of all time," the GJA said. "By his sudden death, Ghana has been robbed of a broadcaster par excellence and its best journalist in recent memory."
The GJA called on the government to give Komla a state funeral and a posthumous national award befitting "a professional hero".
Kofi Annan, the former UN secretary general, described Komla as "an inspirational journalist, always determined to find facts and report the truth… Africa has lost one of its brightest young talents. I shall miss his smile and wonderful sense of humour."
Dr Mahamadu Bawumia, the country's defeated vice presidential candidate in the 2012 elections, spoke for most people when he described Komla as "a great national representative on the global media landscape".
"Why do such good people die so young?", a shocked Bawumia asked in his tribute. "This only serves to remind us of how insubstantial our lives here on earth are, and why we should spend our lives serving, and trying to make the lives of fellow human beings better, like Komla did… The world has lost a kind human being."
Bawumia's boss, Ghana's main opposition leader, Nana Akufo-Addo, issued a statement, saying: "Komla has been a source of great pride and joy to all Ghanaians… He was somebody I was proud to call my friend… His sudden demise is a great loss not just to journalism in Ghana but to Africa and the world."
Even the US embassy in Accra was sufficiently moved to say, on Twitter: "Komla Dumor, great ambassador of Ghana and role model for journalists worldwide."
Ghana's political parties did not want to miss out. The ruling party, National Democratic Congress, issued a statement describing Komla as "a committed broadcaster, with an unquestionable urge to pursue the cardinal principles of his profession – [like] loyalty to the people." The main opposition New Patriotic Party joined in: "Ghana is grateful for his dedication, pride in our country, and service to Africa and the world."
The CPP, the party of Komla's hero, Kwame Nkrumah, said: "[Komla] lived for mankind and impacted positively on the lives of millions of people in the whole world. He focused on issues of importance to Ghana and Africa… The echoes of his name have travelled the canyons of the world and back, to await him in a silent grave. But the throb of our hearts will forever beat out a refrain in his memory."
His fans worldwide
Komla's friends and fans worldwide were as shocked about his death as his Ghanaian compatriots. Chimamanda Adichie, the Nigerian writer, recalled their friendship and the greatness of the man. "He was a person not easy to forget," Adichie wrote. "I watched Focus on Africa with pride. Here, finally, was an African-focused show done right. Even if I had not known Komla, I would have been proud of his work…
"His son-of-the-soil curiosity and authority, his quintessentially West African warmth, the space he made in his heart for mischief and joy. He was telling our story and telling us stories and representing us. Komla knew we had many failures, he knew too that hope could be wrested from African stories. He had a stake and it made a difference."
Adichie continued: "Komla swept into the world, stylish and sure, with his big chuckle, the light in his eyes, a genuine goodwill for people, a familiarity with laughter. He had no false modesty, yet an endearing insecurity lurked beneath his flair-filled confidence. He had, too, something close to innocence, a wonderful capacity for wonder. And now he is gone. We have lost a star."
Another Nigerian friend, Rolake, wrote: "Our friendship was an education in life for me. His love for people and his beloved Ghana and Africa was unparalleled… As far as he was concerned, doing okay was never enough, you had to do your best…
"Few journalists commanded respect among African leadership like he did. But his reach went beyond Africa. Admirers of his work on the BBC were found everywhere, from Japan to Australia, and the regular surveys the BBC did had testified to this."
Above all, "many people looked up to him," Rolake recalled. "The BBC has truly lost one of its finest. Watching [him] present and anchor in that seamless and charismatic manner on air always made me so proud… They say it's not the years in your life that matter, but the life in your years. [Komla] lived to the full."
At the BBC
Komla's many friends and colleagues at the BBC were equally stunned by his death. Peter Horrocks, the director of BBC Global News, described Komla as "a leading light of African journalism – committed to telling the story of Africa as it really is. Africa's energy and enthusiasm seemed to shine through every story Komla told. He will be missed."
James Harding, the BBC's director of news, agreed: "It is hard to believe that Komla is no longer with us, because, in every way, he was larger than life. He had such an infectious enthusiasm for life, for Africa, for the story."
Harding continued: "He was an inspiring journalist, both on screen and off it. He played a singular role in transforming the coverage of Africa, not only for the BBC but across broadcasting. And he brought a depth of understanding, a great deal of courage, a joyous charm, and boundless charisma to his work."
Komla's immediate boss at the African Service, Solomon Mugera, said the Ghanaian "was the new face of a new and enterprising Africa. He was a towering presence on television and the best talent the BBC had to tell the continent's story – whether from its palaces or slums. Komla respected the rich and the poor, the powerful and the helpless, and those in between, in equal measure."
Mugera revealed that Komla never called him "boss", but "chief", a throwback to his days in Nigeria as a youth. In contrast, Horrocks, the director of global news, said even though he protested to no end that Komla should not call him "boss", he always called him "boss".
Komla had "blazed a path for so many others", Horrocks said, and as a lasting memorial to him, the BBC would establish "a bursary or foundation" in his honour for aspiring African journalists. George Alagiah, a fellow BBC colleague who spent part of his youth in Ghana, described Komla as "a man for whom Africa was not just a story, it was what he was about. He epitomised the new Africa, the changing Africa. He found a way of telling Africa's story in all its diversity."
Lerato Mbele, who, in 2011, took over the hosting of African Business Report from Komla, tweeted: "Rest in peace Komla. Your purpose was to break glass ceilings so the rest of us can enter. A race well ran. Blessings always."
Liliane Landor, the BBC's controller of languages at global news, brought tears to many an eye, when she described Komla as "a man big in stature, intellect and heart".
Other colleagues recalled Komla's "bear hugs that would suck the life out of you", and his "warm smile and playfulness". He had "an infectious personality", they said.
As a Ghanaian myself, and a journalist to boot, I was proud to see my countryman do on TV what we have tried to do in print at New African.
Surely the last word must belong to the Ghanaian music star, Kojo Antwi. "When [Komla] reported things about Africa, it was no more the white man's perception of Africa," the musician said. "It was somebody who is an African, who had lived here, and knows Africa very well. That's what we need…
"We need that professionalism, people who will come in and set standards, people who will uplift the image of us as Africans… Komla has left us some kind of footprints, and I want the youth to look for those footprints and go further than he did. It is possible."