W.E.B. Du Bois – The father of modern Pan-Africanism?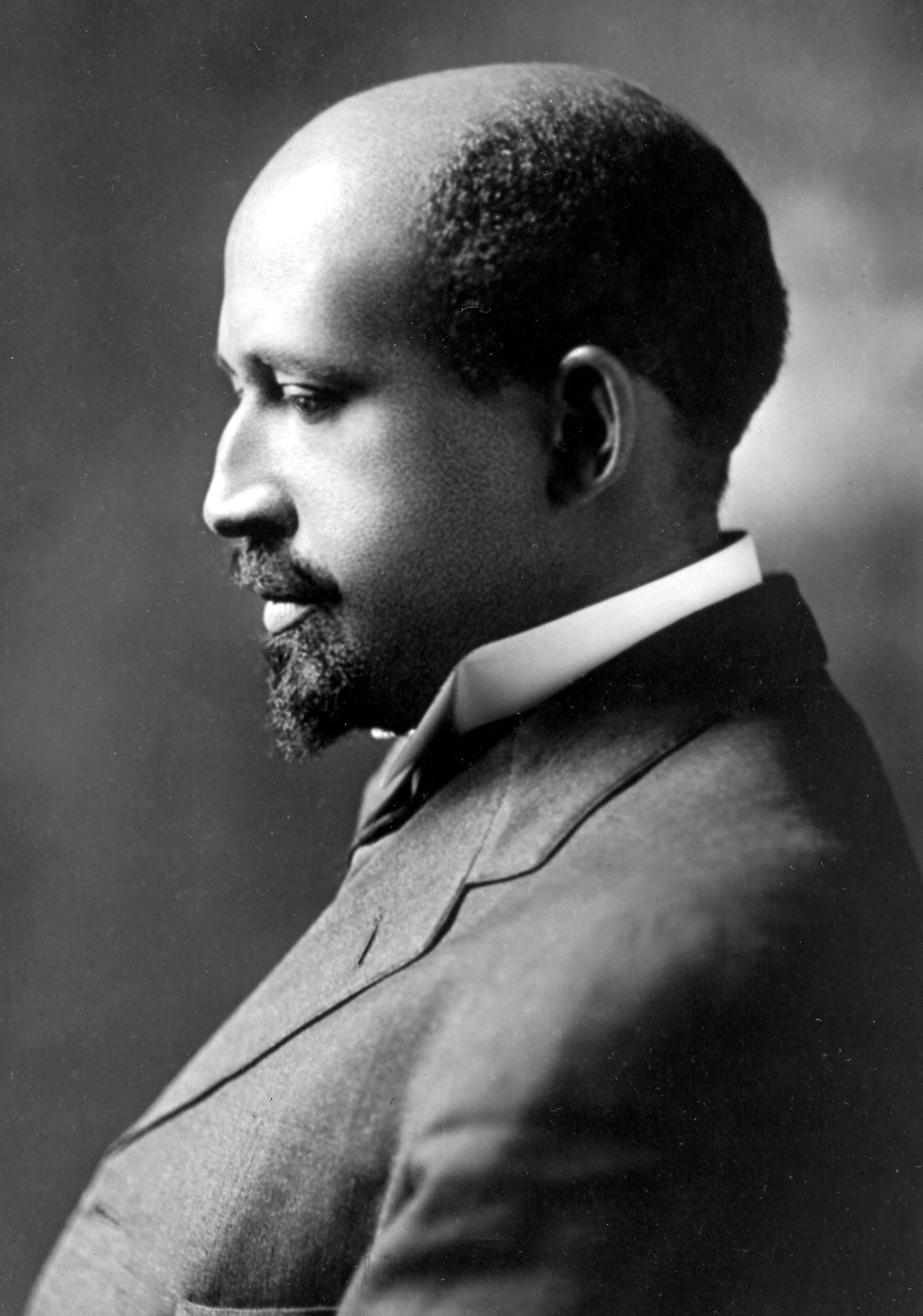 As 2013 comes to a close, we remember Dr William Edward Burghardt Du Bois (better known as W.E.B. Du Bois), the father of modern pan-Africanism and a leading African-American intellectual of the 20th century, who died 50 years ago in Ghana. Though his death was barely noticed by the world, coming a day before the 28 August 1963 March on Washington at which Martin Luther King gave his "I Have a Dream" speech, Du Bois still stands tall in the memory of the people his life affected in the USA and around the world, Leslie Gordon Goffe reports from New York.
Dr William Edward Burghardt Du Bois was disliked by his own country, the United States of America, and so when he died, aged 95, on 27 August 1963 at the home Ghana's President Kwame Nkrumah had kindly provided him and his wife with in Accra, the world barely noticed. "Dr. W.E.B. Du Bois … died as he had lived – alone, unloved, and under-appreciated by the masses of Negroes he had tried all through life to help", reported the Chicago Tribune. But that was a lie.
A founder of America's oldest and largest civil rights organisation, the National Association for the Advancement of Colored People (NAACP), Du Bois found refuge in Ghana in 1961 after being hounded out of America by the US government because he demanded not just civil rights for African-Americans but freedom for Africa and an end to capitalism, which Du Bois said was the cause of racism and all human misery.
Shamefully, many of Du Bois' long-time friends in the US civil rights movement, afraid of the wrath of the US government, abandoned him. It was in Ghana, where Dr Du Bois had been invited by President Kwame Nkrumah, that he died a day before the historic March on Washington, an event that Du Bois had tried to organise 60 years before. It was Du Bois' bad luck to have died just as the march, at which Dr Martin Luther King would deliver his landmark "I Have a Dream" speech, was getting underway in the US capital. Du Bois' death, at the home given to him by the Ghana government at 22, First Circular Road in Accra, went mostly unmentioned by the American media. All the headlines went to Dr King, who would later describe Du Bois, admiringly, as "this restless, militant black genius".
Du Bois had been an admirer of King, too. In 1958, he called him the "American Gandhi". But Du Bois later withdrew his praise, saying King's movement focused too little on economic equality. Dr King, though, never lost his regard for Dr Du Bois. He counselled critics in the civil rights movement to "cease muting the fact that Dr Du Bois was a genius and chose to be a communist".
Interestingly, the night before the March on Washington, Du Bois sat down in his library in Accra and wrote Dr King a letter praising his courage and leadership. A few months before this, perhaps sensing he might not be alive when the march he had long dreamed of was held, Du Bois sent the march's organisers a letter that had a strange finality about it.
"Always I have been uplifted by the thought that what I have done well will live long and justify my life," wrote Du Bois, who at the beginning of his political life was a moderate who believed a "Talented Tenth" should lead the race and by the end of his life had become a Marxist preaching world revolution. "What I have done ill or never finished can now be handed on to others for endless days to be finished better than perhaps I could have done," he added.
Honouring Du Bois – who became more radical, not more conservative, with age – was opposed by a key figure at the March on Washington. Roy Wilkins, the head of the NAACP, an organisation that was started by Du Bois, refused when first asked to lead a moment of silence and say a kind word in his predecessor's honour. "I'm not going to get involved with that communist at this meeting," Wilkins spat scornfully. "I'm not going to announce that communist's death," he added emphatically.
Wilkins had been among those in the NAACP who in 1948, had forced Du Bois out of the organisation, in part because Du Bois had praised Karl Marx in an article and, in part, because Du Bois had pressed for the NAACP to organise a march on Washington, which the group's timid leadership of the time rejected as a bad idea that would upset white people and hurt the civil rights movement.
Eventually, Wilkins relented and put aside ideological differences to deliver a stirring remembrance of Du Bois. "Regardless of the fact that in his later years Dr Du Bois chose another path," Wilkins told those gathered at the March on Washington, "it is incontrovertible that at the dawn of the 20th century his was the voice that was calling you to gather here today in this cause."
Wilkins, if reluctantly, offered an important history lesson for those who did not know, or who had forgotten, exactly who William Edward Burghardt Du Bois was. Most knew him as a larger than life figure, even though he was only five foot five inches tall and slight of frame. They knew, too, that he always sported a distinctive trademark goatee, a twirled waxed moustache and an expensive walking cane.
Few, however, knew that Dr Du Bois, who was born near Boston in 1868, three years after the end of slavery, was the first African-American to receive a Ph.D from Harvard University in 1895. "An exceedingly bright young man," a newspaper reported, "but black as the ace of spades".
After Harvard, Du Bois eventually took up a job as a professor of economics, history and sociology at a black university in the American South. It was there that he, who had not grown up under segregation in the South, found out what it felt like to be called a "boy", and what life was like under what he came to call the "veil".
Du Bois' time in the South was the inspiration for his 1903 literary masterpiece, The Souls of Black Folk, which has been reprinted 25 times and sold more than a million copies.
In the book, Du Bois tells about a condition called "double consciousness", which he said afflicted all African-Americans. He tells us, too, in the book, that "the problem of the twentieth century is the problem of the color-line – the relation of the darker to the lighter races of men in Asia and Africa, in America and the islands of the sea".
In 1903, the same year he published The Souls of Black Folks, Du Bois made the bold proposal that African-Americans should march on Washington.
In 1905, Du Bois, and others, formed the Niagara Movement, which he hoped would seize the leadership of Black America from Booker T. Washington, a man considered by Du Bois and others as an "Uncle Tom" who believed in a softly-softly approach and encouraged African-Americans to submit, for a quiet life, to second-class status. Du Bois rejected this. "We will not be satisfied to take one jot or tittle less than our full manhood rights," he insisted.
By 1909, Du Bois had founded the NAACP and was at the forefront of the fight for civil rights. He was concerned not only with race but also with class. In 1911, he became a member of the Socialist Party of America. Du Bois was concerned, too, with colonialism in Africa. In 1919, he organised the first Pan-African Congress, which called for an end to European domination.
His interest in Africa was not new. In 1900, Du Bois had attended the Pan-African Conference in London and given a stirring closing address. "Let not the natives of Africa be sacrificed," he said, "to the greed of gold, their liberties taken away."
In the 1920s, Du Bois' Pan-African credentials and his leadership of Black America came under attack from Marcus Garvey, the Jamaican-born, Harlem-based black nationalist. Garvey's Back-to-Africa movement was locked in a battle with Du Bois' NAACP for the hearts and minds of African-Americans.
Du Bois described Garvey as "a little, fat black man; ugly, but with intelligent eyes and a big head" and "the most dangerous enemy of the Negro race in America and in the world."
Garvey was equally harsh. "A white man's nigger," Garvey said of Du Bois, "an unfortunate mulatto who bewails every drop of Negro blood in his veins".
But this was not true. Du Bois was proud of his African ancestry and often talked of his African-born great grandfather, whom he said had been brought as a slave to America from the Gulf of Guinea. In 1923, Du Bois paid his first visit to Africa, to a region in Liberia where he believed his ancestors had come from. Despite Marcus Garvey's attacks on him, Du Bois continued to be viewed by Africans as the father of modern pan-Africanism. His role in establishing the Pan-African Congresses and his agitation for an end to colonialism, made him an inspiration to many African leaders, among them Nigeria's Nnamdi Azikiwe, who met him while a student in the US, and Ghana's Kwame Nkrumah, who first met Du Bois at the 1945 Pan-African Congress in Britain. Also there was Kenya's Jomo Kenyatta and Malawi's Hastings Banda.
The 1950s America was a country of Cold War paranoia and fear of "reds under the bed". After the use of the atomic bomb in World War II, Du Bois became active in the peace and anti-nuclear weapons movement. This led the FBI to ramp up its surveillance of him. Unable to catch the "Red" red-handed, the FBI trumped up charges against him in 1951.
Du Bois was arrested and indicted on charges that claimed him to be an agent of a foreign power. His passport was confiscated in 1952. When it was returned six years later, in 1958, he immediately set off on a defiant visit to the Soviet Union, where he received a hero's welcome, and to China, where he was so revered his birthday had been made into a national holiday. The next year, on Mayday 1959, the Soviet Union, which he called the "most hopeful country of earth", awarded Du Bois the International Lenin Prize for Strengthening Peace Among Peoples.
In 1960, the 'Year of Africa', a year in which 17 African countries became independent, Nnamdi Azikiwe invited Du Bois to his inauguration as the first African governor-general and commander in chief of the federation of Nigeria. At the state banquet, Azikiwe praised Du Bois as "the cornerstone of African freedom".
In 1961, President Kwame Nkrumah invited Du Bois to come and live and work in Ghana. Nkrumah hoped to give Du Bois, who was 93, sickly, and suffering from extreme depression, relief from harassment by the FBI and rejection by former friends in the civil rights movement. Nkrumah also wanted Du Bois to work on his Encyclopedia Africana. Nkrumah knew Du Bois had begun work in the 1930s, but not finished, an Encyclopedia of the Negro. He asked Du Bois to come to Ghana to help produce, with funding from the Ghana government and support from the OAU, the first comprehensive guide to African history and culture. It would, Nkrumah said, "set the world straight" on Africa.
Packed and ready to say goodbye to America in 1961, Du Bois, in a mighty act of defiance, joined the Communist Party of the United States. "Capitalism cannot reform, it is doomed to self-destruction," Du Bois said before boarding a plane to Ghana. "Communism … this is the only way of human life." In this, later events and the modern world have proved him utterly wrong. His stance made him a target of attack in both the white and black press in the USA. "Du Bois paints in red" was a 1961 headline in the black newspaper, The Chicago Defender. But Du Bois was already far away in Ghana. There, he found a kind of peace he had never enjoyed in his American birthplace.
He, and his second wife, Shirley Graham Du Bois, an African-American author and longtime Communist activist, 20 years his junior, were given a comfortable seven-room government house situated on an acre of land in the wealthy Cantonments suburb of Accra. Visitors marvelled at the busts of Marx, Lenin and Chairman Mao that decorated their home.
Du Bois and his wife were also given a staff of four by the Ghana government: a steward, a cook, a night watchman, and a driver responsible for the upkeep of the residence's two cars, one English and one Russian. While Du Bois worked on the Encyclopedia Africana, his wife Shirley was busy as the first director of Ghana's national television. Appointed to the post by President Nkrumah, her job was to get the new station off the ground and on the air.
In 1963, hopeful he would be well enough to travel to the March on Washington, Du Bois and his wife went to the US Embassy in Accra to renew their passports. But the US government refused to renew them. This prompted Nkrumah, who had described Du Bois as "a great son of Africa", Ghanaian citizenship that entitled him to a Ghanaian passport. Du Bois' life in Ghana would be short, but important. His coming to Africa made others come too. Soon, a cadre of radical African-American intellectuals and artists (the locals called them "Afros") followed Du Bois, whom they affectionately called "the Old Man".
Among them was Julian Mayfield, an activist and writer who was a fugitive wanted by the FBI when he moved to Ghana in 1961 and became a speechwriter and aide to President Nkrumah. Also among them was the writer Maya Angelou, who found employment at the University of Ghana.
And though Du Bois was 95 years old and frail, and had been recently hospitalised in Romania and in Britain, it was still a surprise when he died, of natural causes, at just after 11.30pm on 27 August 1963 at his home in Accra. To many, it seemed Du Bois would live forever. He had lived to see Africa achieve independence and see European colonialism defeated all around the world. But sadly, Du Bois died before the historic March on Washington took place and before the landmark 1964 Civil Rights Act, which outlawed segregation in US schools, in the workplace, and in all public facilities. In Accra, on 28 August 1963, the day of the March on Washington, streams of visitors came to Du Bois' home to pay their respects to the father of pan-Africanism. Among them were members of the African-American expatriate community, who had held protests outside the US embassy in Accra, to coincide with the Washington March. "Down with American apartheid" and "America, a white man's heaven and a black man's hell" were some of the signs they carried.
The March on Washington over, it was time, on 29 August 1963, to say goodbye forever to Dr William Edward Burghardt Du Bois. President Nkrumah ordered a state funeral with full state honours for this adopted son of Ghana at the old Christiansborg Castle at Osu in Accra, the seat of Ghana's government.
At 4 pm, before the metal coffin bearing Du Bois' body was driven from his home in Cantonments to the funeral ceremony at the Castle, the Ghanaian artist Kofi Antubam, a Du Bois family friend, poured traditional libation to the gods in memory of the departed doctor. The funeral procession then made its way from Du Bois' home, three miles away from the Castle, driving down 28 September Road and through Black Star Square. Thousands filled the streets to bid him goodbye. Ambassadors from all the countries with embassies in Ghana attended; except for the United States of America which alone did not send a message of condolence.
No matter. There was a large wreath at the funeral from the African- American expatriate community which said, simply, "From the Afros". Plus, Chairman Mao and Premier Chou En-lai sent telegrams of condolence. President Nkrumah, who had known Dr Du Bois for more than 20 years, said he was "a friend and father to me" and that he should live on in their memories not only as a distinguished scholar but as "a great African patriot".
The hymn, "O God, Our Help in Ages Past", was sung, which seemed strange as Dr Du Bois had been a confirmed atheist since a boy. And when he was finally lowered into the ground at the burial site, the Last Post bugle call, long used at British military funerals, was sounded.
Those who attended the funeral remember a brief and powerful rainfall that stopped as suddenly as it had started. Du Bois had been, people said happily, welcomed among the gods. When Dr Du Bois became a citizen of Ghana in February 1963, five months before his death, it was a very moving occasion for him. He said becoming a citizen of Africa's first independent country south of the Sahara, was the happy end of a journey back to an Africa his great grandfather had been stolen away from into slavery in America.
"I have returned so that my remains may mingle with the dust of the forefathers," Du Bois said. "Now my life will flow on in the vigorous young stream of Ghanaian life which lifts the African personality to its proper place among men. And I shall not have lived and worked in vain."