"We must unite now or perish" – President Kwame Nkrumah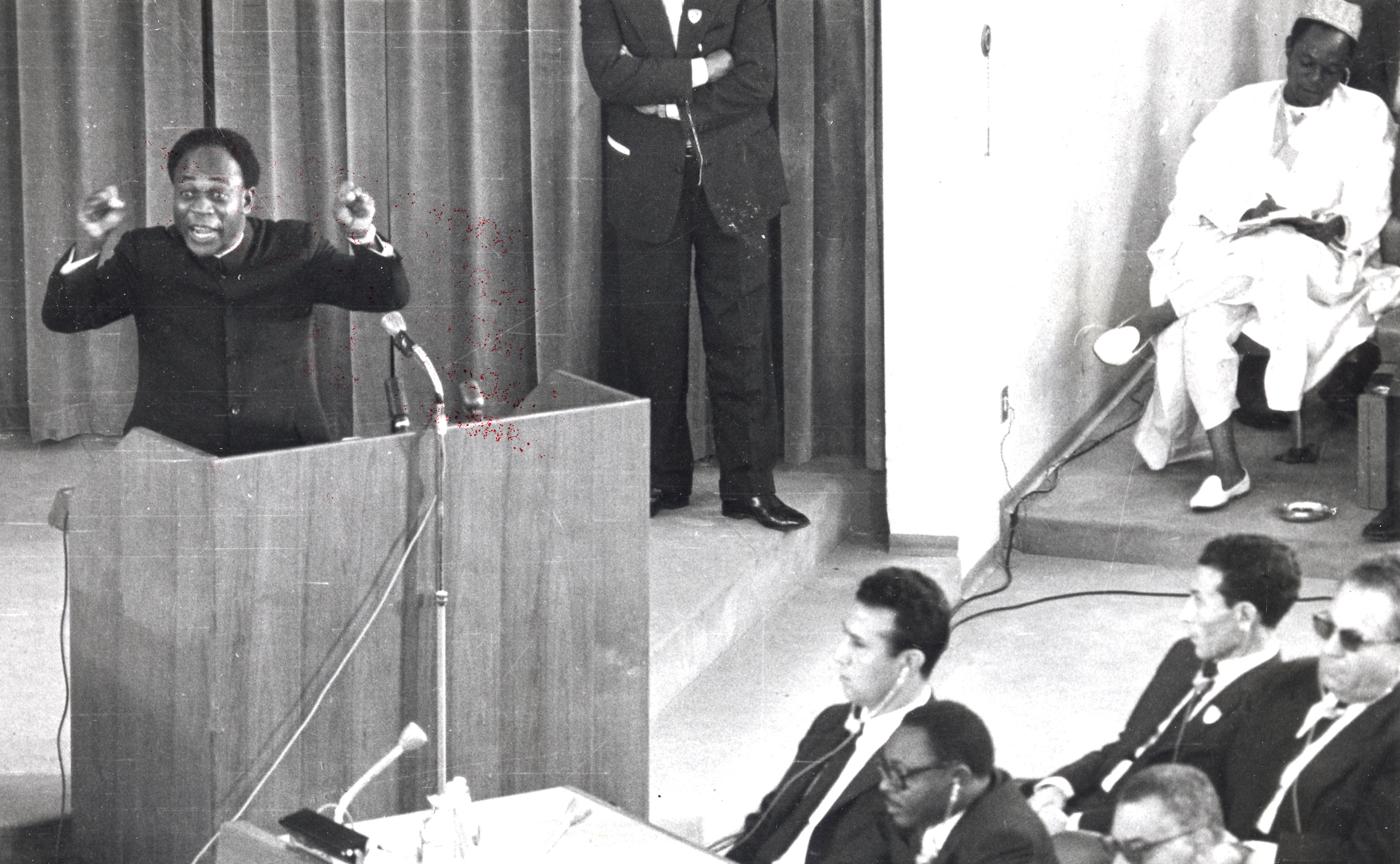 The dangers of regionalism
The view is also expressed that our difficulties can be resolved simply by a greater collaboration through cooperative association in our inter-territorial relationships. This way of looking at our problems denies a proper conception of their inter-relationship and mutuality. It denies faith in a future for African advancement in African independence. It betrays a sense of solution only in continued reliance upon external sources through bilateral agreements for economic and other forms of aid.
The fact is that although we have been cooperating and associating with one another in various fields of common endeavour even before colonial times, this has not given us the continental identity and the political and economic force which would help us to deal effectively with the complicated problems confronting us in Africa today.
As far as foreign aid is concerned, a United Africa should be in a more favourable position to attract assistance from foreign sources. There is the far more compelling advantage which this arrangement offers, in that aid will come from anywhere to a United Africa because our bargaining power would become infinitely greater. We shall no longer be dependent upon aid from restricted sources. We shall have the world to choose from.
What are we looking for in Africa? Are we looking for Charters, conceived in the light of the United Nations' example? A type of United Nations Organisation whose decisions are framed on the basis of resolutions that in our experience have sometimes been ignored by member states? Where groupings are formed and pressures develop in accordance with the interest of the groups concerned?
Or is it intended that Africa should be turned into a loose organisation of states on the model of the Organisation of American States, in which the weaker states within it can be at the mercy of the stronger or more powerful ones politically or economically and all at the mercy of some powerful outside nation or group of nations? Is this the kind of association we want for ourselves in the United Africa we all speak of with such feeling and emotion?
We all want a united Africa, united not only in our concept of what unity connotes, but united in our common desire to move forward together in dealing with all the problems that can best be solved only on a continental basis.