"We must unite now or perish" – President Kwame Nkrumah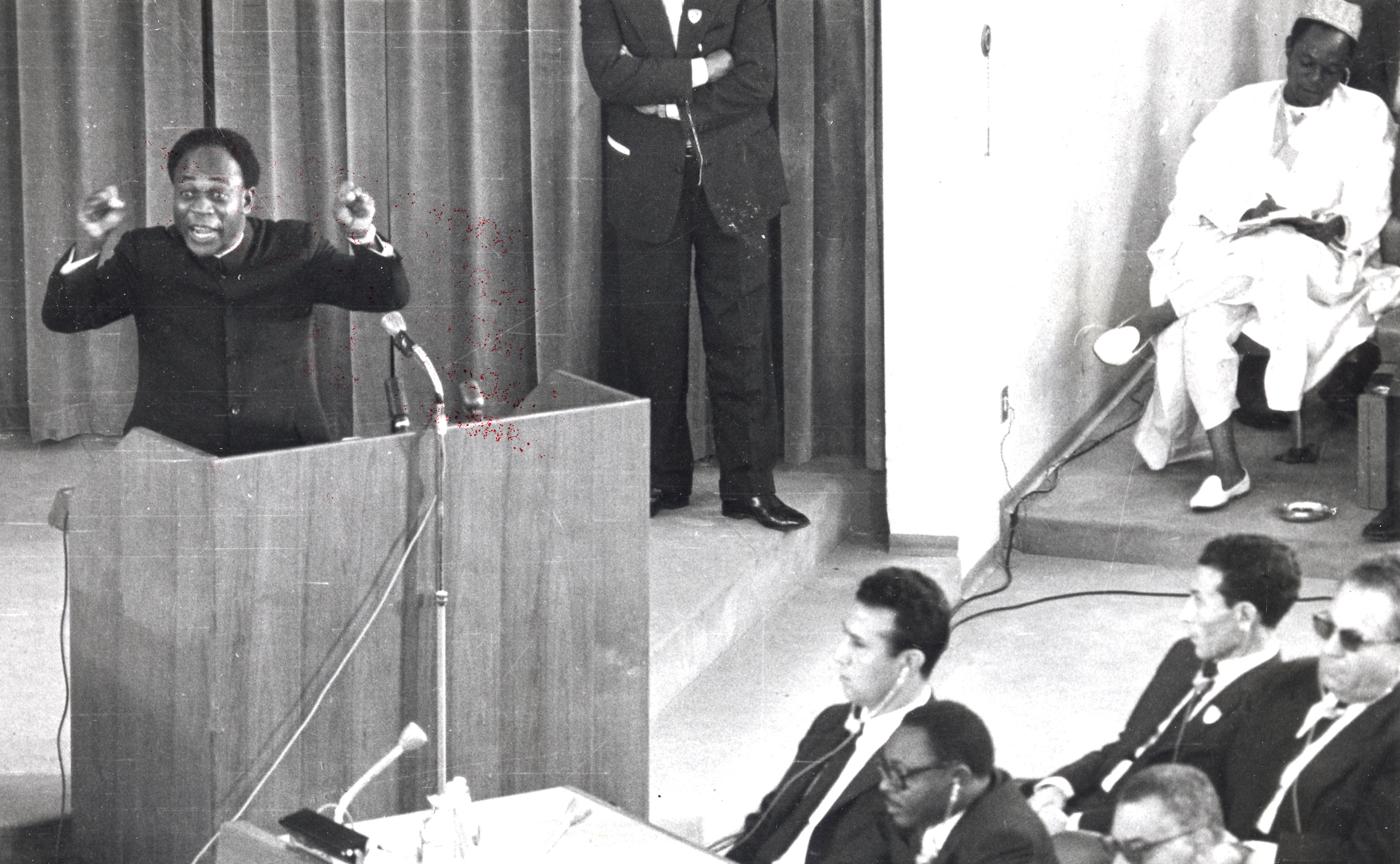 Political union
Unite we must. Without necessarily sacrificing our sovereignties, big or small, we can here and now forge a political union based on defence, foreign affairs and diplomacy, and a common citizenship, an African currency, an African monetary zone, and an African central bank. We must unite in order to achieve the full liberation of our continent. We need a common defence system with African high command to ensure the stability and security of Africa. We have been charged with this sacred task by our own people, and we cannot betray their trust by failing them. We will be mocking the hopes of our people if we show the slightest hesitation or delay in tackling realistically this question of African unity. We need unified economic planning for Africa.
Until the economic power of Africa is in our hands, the masses can have no real concern and no real interest for safeguarding our security, for ensuring the stability of our regimes, and for bending their strength to the fulfilment of our ends. With our united resources, energies and talents we have the means, as soon as we show the will, to transform the economic structures of our individual states from poverty to that of wealth, from inequality to the satisfaction of popular needs. Only on a continental basis shall we be able to plan the proper utilisation of all our resources for the full development of our continent. How else will we retain our own capital for own development? How else will we establish an internal market for our own industries?
By belonging to different economic zones, how will we break down the currency and trading barriers between African states, and how will the economically stronger amongst us be able to assist the weaker and less developed states? It is important to remember that independent financing and independent development cannot take place without an independent currency. A currency system that is backed by the resources of a foreign state is ipso facto subject to the trade and financial arrangements of that foreign country.
Because we have so many customs and currency barriers as a result of being subject to the different currency systems of foreign powers, this has served to widen the gap between us in Africa. How, for example, can related communities and families trade with, and support one another successfully, if they find themselves divided by national boundaries and currency restrictions? The only alternative open to them in these circumstances is to use smuggled currency and enrich national and international racketeers and crooks who prey upon our financial and economic difficulties.