100 Most Influential Africans (2011): Sport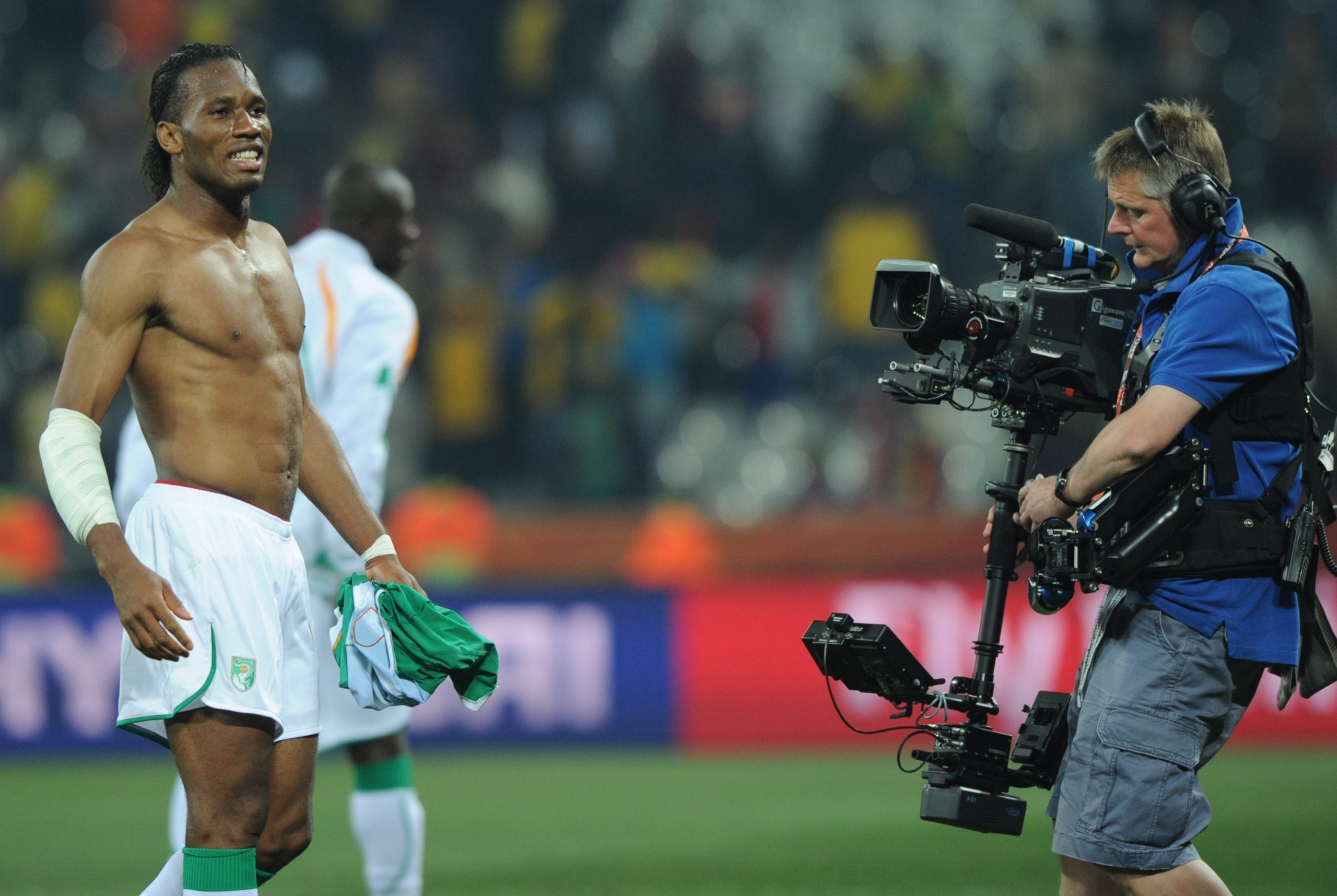 Didier Drogba, Cote d'Ivoire. Didier Drogba transcends his sport. After Cote d'Ivoire qualified for the 2006 World Cup, Drogba made a desperate plea to the warring factions in the country, asking them to lay down their arms, a plea which was answered with a ceasefire after fiver years of civil war. He understands the power of sport but also its real value in the greater context. Hence why, in late 2009, he announced he would be donating the £3 million signing-on fee for his endorsement of Pepsi towards the construction of a hospital in his hometown of Abidjan. He continues to inspire and influence, and remains one of the most respected sportsmen in Africa today.
Roger Milla, Cameroon
He is, without doubt, one of the superstars of African football. Milla made Africa proud when as the star of the Cameroon World Cup team of 1990, at the age of 38, he scored four goals and made Cameroon the first African side to reach a World Cup quarter-final. Although now retired, he still holds sway within the highest echelons of the football community and is possibly the most respected elder in African football.
Haile Gebreselassie, Ethiopia
The athlete who never tires. He is an emblem of the world-class African sports personality, who helped cement the reputation of Africans as the greatest long-distance runners of all time. He continues to win races and more importantly, today he also influences minds. A national hero back home in Ethiopia, this peerless long-distance track and road-running athlete said in November 2010 that he was retiring. But a few days later he reconsidered and decided to run in the 2012 London Olympics. He continues to draw large crowds whenever he puts on his running shoes.
Samuel Eto'o, Cameroon
The most decorated African football of all time, Samuel Eto'o Fils left Cameroon as a fragile youngster from the Kadji Sports Academy to join the Spanish side Real Madrid  as a 16-year old in 1997. After a distinguished career at Barcelona, in which he won three Spanish League trophies, as well as two European Championships and the Copa del Ray, he left for Inter Milan in 2009. Under the Portuguese coach Jose Mourinho, Inter won every title available in Italy and Europe, which would not have been achieved without Eto's crucial goals. An African hero.
Danny Alexander Jordan, South Africa
As the CEO of the 2010 FIFA World Cup Organising Committee, Danny Jordaan successfully led South Africa's bid and hosting of the World Cup tournament, helping to execute one of the most memorable football events in history, held for the first time on African soil. The implications of that tournament are still reverberating a year on.