2011 Most Influential Africans: Fashion & Design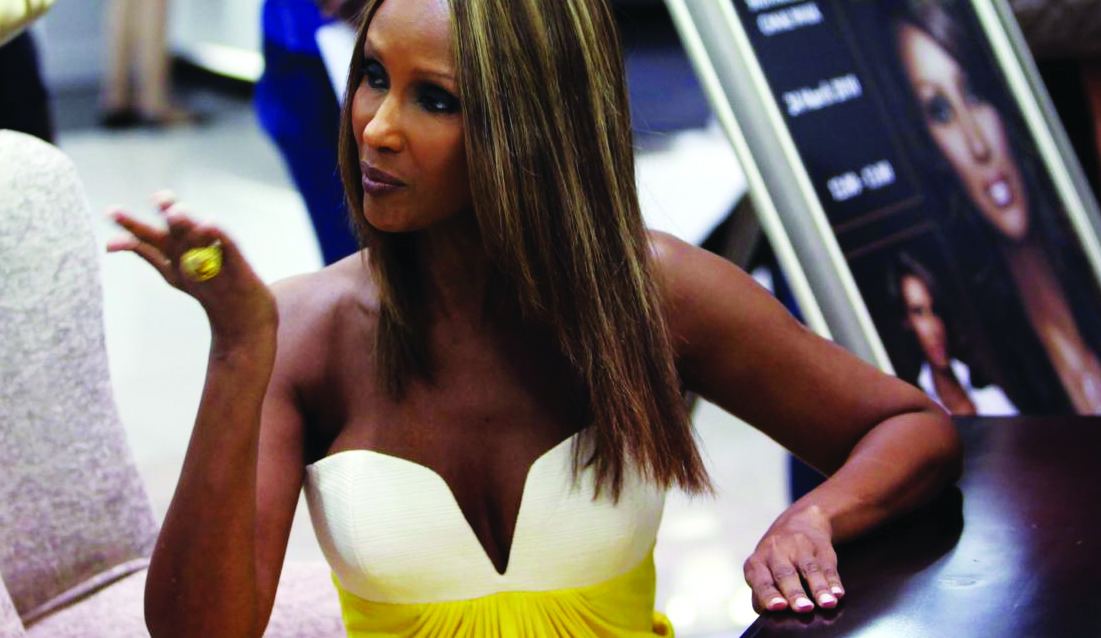 Iman, Somalia: Perhaps Africa's most recognised African face in fashion and modeling. Her modeling career, which spans over 30 years, is one of the longest in the industry.
But Iman is not just a pretty face and fashion icon. Having grown up as a refugee herself, she is also a staunch advocate for the rights of women and children, and is a Global Ambassador for the Keep A Child Alive project. She has also been instrumental in raising awareness of "conflict diamonds", to the extent that she famously terminated her contract with diamond giants De Beers in protest over the diamond industry's abuses in Africa. She fiercely speaks out against rape and violence against women and children in the DR Congo and supports the Raise Hope for Congo campaign run by the Enough Project, which campaigns against conflict minerals in the DR Congo. But Iman is also an established businesswoman and entrepreneur who runs a highly successful cosmetics company – Iman Cosmetics – which is primarily targeted at dark-skinned women. She holds a degree in Political Science from the University of Nairobi and is fluent in five languages.
Alek Wek, Sudan
With her unique look, Alek turned heads when she first appeared on the international modeling scene at the age of 19, back in 1995. Not being the stereotypical "beauty" prescribed on the modeling scene, many believed she would not last. But enter 2011 and the former Sudanese refugee is still going strong. She inspires many African girls to say they are beautiful just as they are. Like her muse, Iman, Alek draws upon her experience as a refugee to help highlight their plight and is a member of the US Committee for Refugee's Advisory Council.
Oluchi Onweagba, Nigeria
The most famous and successful model to come out of the annual FACE of AFRICA modeling competition, which she won in her first year, at the age of 17. Not only has the young Nigerian graced some of the world's most famous fashion shows, including Victoria's Secret Fashion Show, sharing the platform with other modeling greats such as Tyra Banks, she is one of Africa's most prolific and sought-after beauty and fashion faces. Oluchi has been the face of L'Oreal cosmetics and Gap, the cover of Italian Vogue, and walked the runway for Christian Dior, Chanel, Giorgio Armani and many others.
She has been the main "attraction" at African Fashion Week in South Africa and is a staunch supporter of African fashion designers. She has also set up her own modeling agency based in Johannesburg, South Africa, OModelsAfrica, to inspire and support young African girls into the industry.
Liya Kebede, Ethiopia
The mother of two is an embodiment of the idea of going beyond beauty. Although she is one of the highest-paid African models and has graced the cover of Vogue magazine three times, Liya is a strong champion of child maternal health. She has served as the World Health Organisation's Ambassador for Maternal, Newborn and Child Health for the past six years. On the back of that, she also set up her own charity, the Liya Kebede Foundation, in Ethiopia, which is committed to ensuring that every woman, no matter where she lives, gets access to life-saving care in child-birth by, among other approaches, proving simple low-cost strategies, such as educating health workers. In keeping with her line of work, Liya also runs her own women and children's clothing line – LemLem – which uses traditional Ethiopian hand-woven material. She set it up to help preserve the art of traditional weaving in her country as well as create employment opportunities for local artisans.