What does it mean to be African now?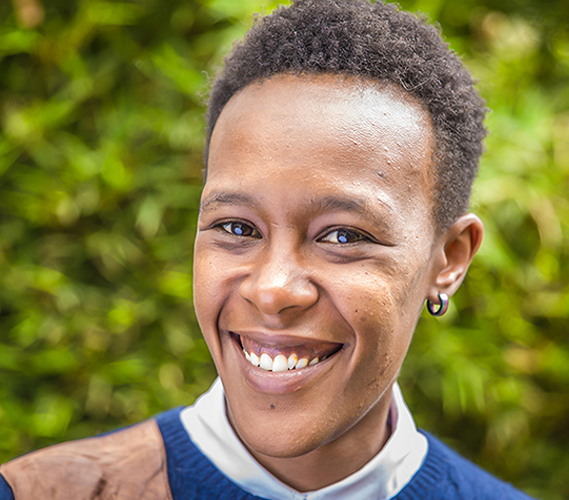 Being African can mean many different things, as the continent of Africa is home to a diverse population with a wide variety of cultures, languages and experiences.
Being African is to share the continent's history, victories, challenges, landscapes and vibrancies. In terms of cultural identity, being an African often encompasses a strong sense of community and collectivism, as well as a connection to traditional customs and practices.
When an African steps up and steps out in the world showcasing their creative genius, we as a community applaud their efforts and cheer them on. Award-winning whisky brand, Johnnie Walker powered by Trace Africa, presented the Keep Walking Africa Top 30 list earlier in 2022. Together, they've taken strides to honour cultural shapeshifters in Africa who are boldly striding with a big purpose in music, arts, fashion, media and film. The Top 30, have all inadvertently paved the way for Africa so it seemed fitting to ask them, 'what does it truly mean to be an African now?' Let's find out… The African continent leaves footprints on our identities as Ivorian journalist turned fashion designer, Lafalaise Dionn expresses, "A native of Man, a town in the Northwestern region of Ce d'Ivoire, I am proudly part of the Dan/Yacouba people. I got the chance to become imbued with the Dan culture thanks to my close relationship with my grandma; I was always following her around and even got my name, Lafalaise, from her. Lafalaise, meaning "the cliff," is a reference to her love for the mountains, where she would spend time fishing while telling me countless stories of my fore-mothers."
It didn't stop there for Lafalaise as she has incorporated much of Africa's jewels into her creative endeavours. "Cowries are my material of choice because they are tied to my story. This all started years ago with me developing an interest in African spirituality. I had this desire to search for what this spirituality meant to me because I didn't feel connected or attached to other religions. [With the Cowries necklaces] I am wearing my heritage with pride whether you like it or not. I am proud to be African."
Another creative that incorporates his African roots into his artistic endeavours is Ethiopian digital artist, Fanuel Leul. He explains, "I see Afrofuturism as the imaginative depiction of Africa's future through the eyes of Africans. I've always been fascinated by the fantastic imagination of a utopian future, and afrofuturistic art allowed me to express this fascination. I believe most African artists feel the same way." Much of Fanuel's works portrays the history and culture-infused Dire Dawa city where he spent most of his later years.
Within his works, Fanuel, aims to amplify African culture on a global scale. He goes on to explain that, "[The narrative of Africa] works in any medium, and I can tell my story as a young African through [digital art]. I can now fully claim my culture, contribute to it, and ensure that other Af.rican creatives break through the ceiling and continue the work that I and other African creators are currently doing."
Linking into Fanuel's insight, any medium can truly ex.press Africa and what it means to be African. For Kenyan filmmaker, Jenny Muigai, her chosen medium is film. As an experienced freelance writer with a demonstrated history of working in the media production industry, Jenny has been a part of several works that link to Kenyan history. Another filmmaker on the same trajectory is Kang Quintus. Kang is a Cameroonian filmmaker, writer and actor who is recognised in the film industry for his visionary and creative genius, helping to steer an energised new African cinematic aesthetic and narrative. His films carry a strong sense of connection and themes that almost every African citizen can relate to.