African leaders behaving badly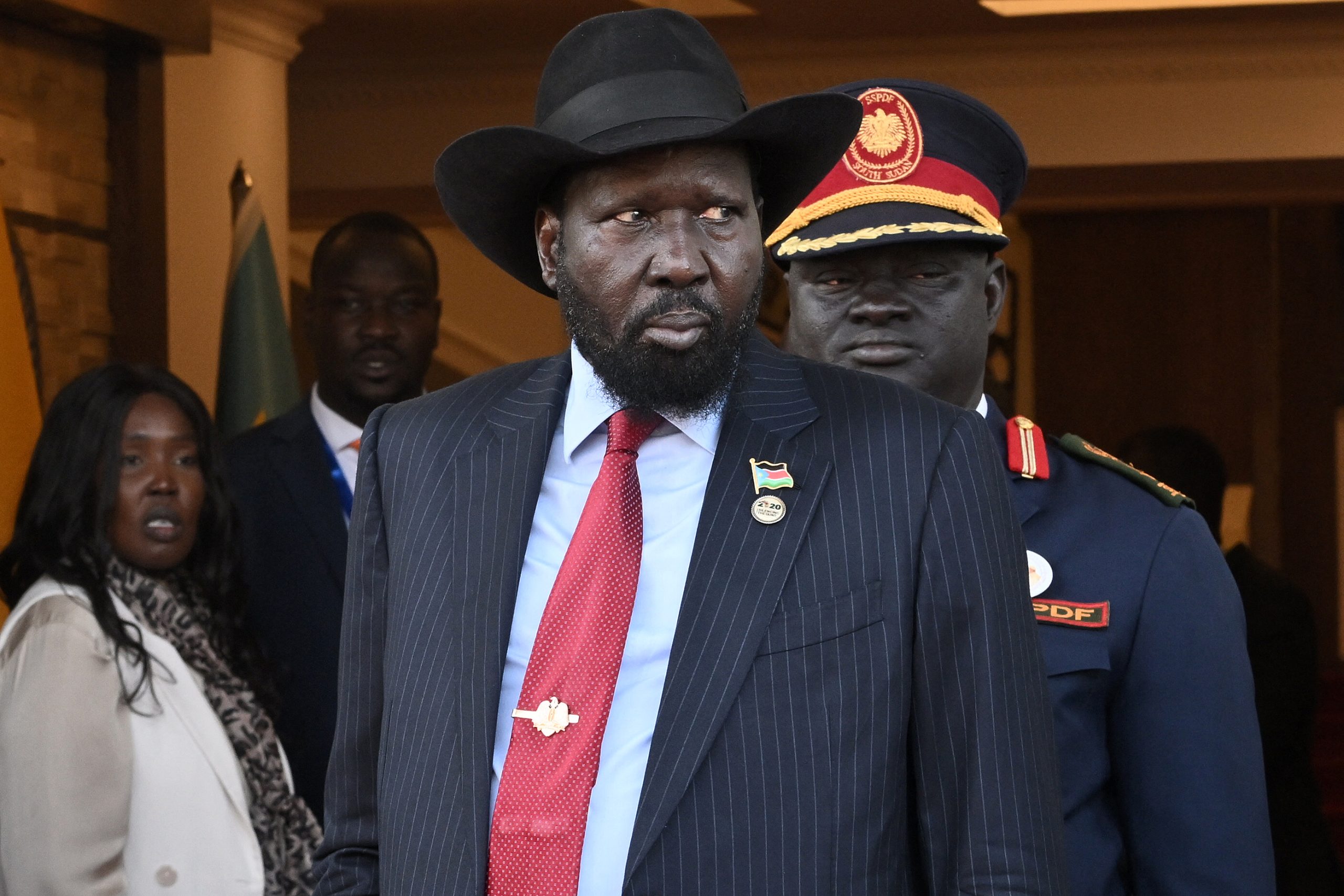 When Africa's leaders are the main lens through which outsiders view the continent, they should take care to present themselves well. Moky Makura examines some cases of African leaders 'behaving badly' and suggests some simple rules from school discipline that would help them clean up their acts.
At my son's boarding school, the students wear their 'Number 1' uniform on two occasions – at special events and when they leave the school premises.  
'Number 1' consists of a blazer, smart trousers, a white shirt and tie. When the boys are dressed up, they hold themselves differently and seem to behave to a higher standard. It's a clever move by the school and it works – each child remembers they are a visible ambassador for their institution, and they act accordingly. 
I think it's a system that should be used on some of our African leaders. Having a Number 1 uniform they can pull on as they represent their countries on public and global platforms should be mandatory given our track record of late – more on that below.  
Over the years there have been multiple examples of African leaders behaving in ways that have reinforced many of the old tropes and stereotypes about Africa. Some have been inadvertent – Mugabe falling asleep at major events; some not –Buhari's infamous comment about women belonging in the kitchen and the 'other room'. But these moments have given media and commentators exactly the ammunition they need to feed the narrative of poor leadership in Africa.    
The problem is that our leaders have an outsize influence on how the world thinks about Africa. Research conducted by the University of Southern California in 2019 on how Africa is depicted in US media revealed two things: that Americans only really hear about the continent in news programming and not in entertainment content; and that their African news coverage was dominated by politics – essentially news about our leaders, and that accounted for nearly half (43%) of all mentions of Africa in US media.  
In other words, for those outside the continent, our leaders are the primary lens through which many view and ultimately judge us. Which is why, in the opening months of this year, three news stories of African leaders behaving 'badly' caught my eye.
Embarrassing takes
Take 1: In January this year, a video surfaced of the 89-year-old Cameroonian President, Paul Biya looking extremely disorientated moments before he was set to make a speech at the US–Africa Leaders' Summit in Washington. In the video, President Biya was clearly not aware of why he was on the platform or what he was supposed to be saying.   
Take 2: The 71-year-old President of South Sudan, Salva Kiir was caught on camera urinating on himself during the official opening of a new road – he seemed unaware of what was happening. The event was being filmed and broadcast on national TV and shortly after the incident, six journalists were arrested and detained over the coverage of the event. 
Take 3: One of the sons of Equatorial Guinea's President, 80-year-old Teodoro Obiang Nguema Mbasogo, was arrested by his half-brother (who is also the Vice-President), for selling a plane belonging to the country's national airline. Ironically, the Vice-President himself had earlier been sanctioned by the UK government for misappropriating millions of dollars, spent on 'luxury mansions, private jets and a $275,000 glove worn by Michael Jackson'.  
 Apart from the paradox of three Presidents whose collective age is 240 years in a continent where the median age is 18 (that's for another day), the three incidents above reinforce several persistent narratives about the continent: leaders well past their sell-by dates, leaders with undisclosed health issues
that potentially threaten their ability to govern, the absence of press freedom and the abundance of corruption.  
But this sort of behaviour is not the preserve of septuagenarians and octogenarians. By comparison, 54-year-old King Mswati III of Eswatini, the last monarch in sub-Saharan Africa, with his penchant for luxury living and multiple wives and children, is regularly in the media for using the small kingdom's treasury to fund his taste in expensive cars and first-class leisure trips around the world. 
Sadly, some of our leaders have chosen to make themselves the subject of memes and social media content that depicts the continent as some sort of jungle with unruly leaders who think only of themselves. And there is some impact to their actions – ask the Cameroonians, Equatorial Guineans, South Sudanese and Emaswatis. 
It's time we made the 'Number 1' uniform mandatory for some of our leaders.