Is Obama Turning His Back On Africa?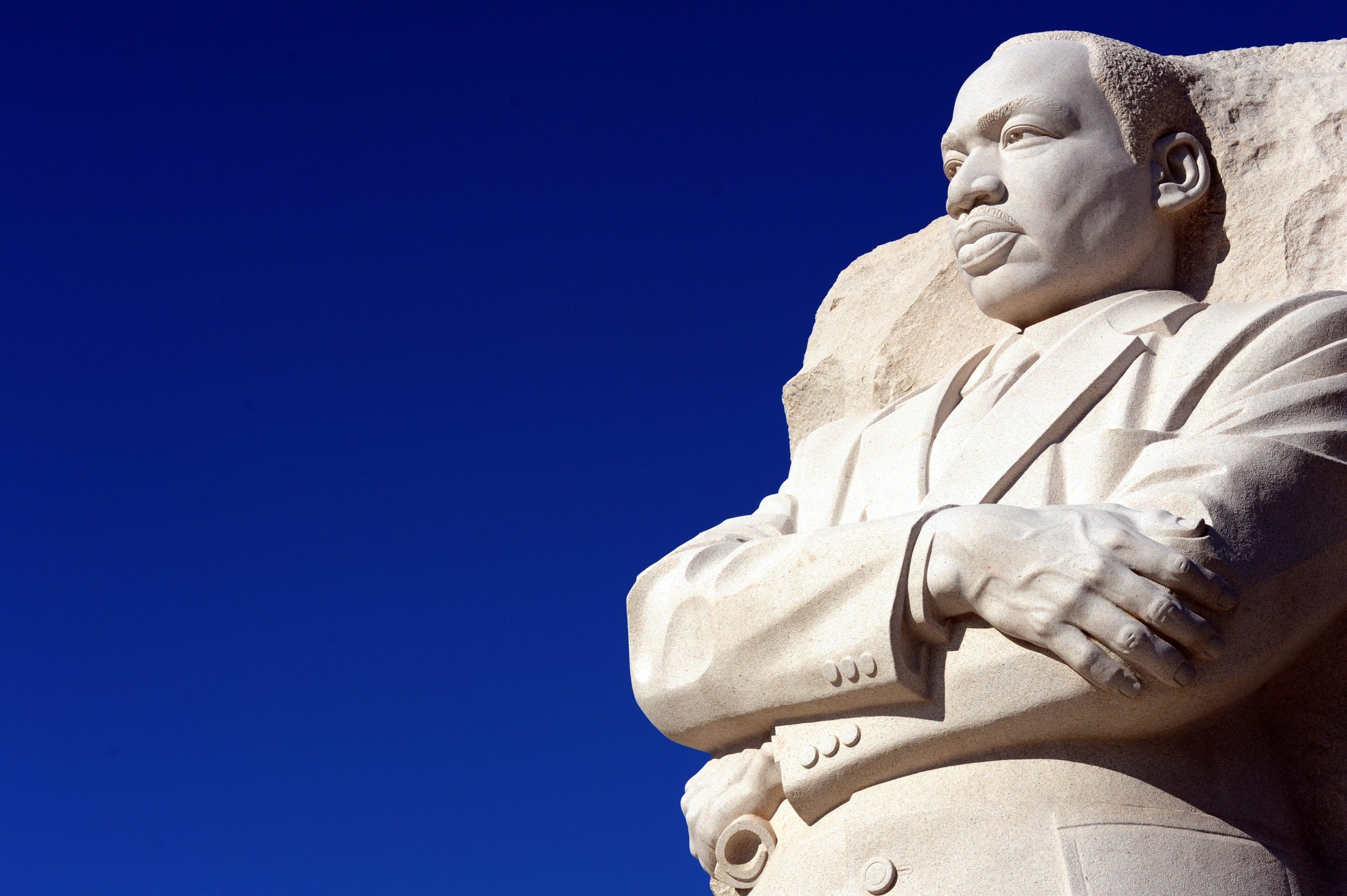 The Kenyan nationalist Tom Mboya and the African-American icon Martin Luther King Jnr, whose memorials were inaugurated in October, 40 years after both were assassinated, have one thing in common: Barack Obama. But the US president failed to make the connection.
Two separate but distinctly connected events happened in October in Kenya and the USA. In fact, the historical parallels between them are eerie: two men, whose singular strength lay in the persuasion of their words, were both resurrected four decades after they were felled by assassins' bullets.
The Kenyan nationalist Tom Mboya was retrieved from history vaults to tower over a Nairobi street that now bears his name, in a life-size bronze monument – only metres away from the spot where he was killed in July 1969.
And in Washington DC, Martin Luther King Jnr's granite monument hovered in the National Mall, on the fringes of the spot where he delivered the epochal I Have A Dream speech, now a revered signpost in America's social and political evolution.
The import of these two events is not just underlined by their coincidences; Mboya and King's lives did often intersect, more so in the late 1950s when they successfully launched what's now immortalised as the student airlift. Under this programme, some 800 Kenyan students were dispatched to American universities to acquire the skills badly needed to develop the newly independent Kenya. It was on the back of this airlift that the father of President Barack Obama, Obama Senior, would arrive on American shores to seek education, and in the process find love that culminated in the birth of the 44th president of the United States.
In that sense, President Barack Obama is the common denominator in the histories of Tom Mboya and Martin Luther King.
Obama gave a lofty speech at the inauguration of Dr King's monument in Washington but made no reference to the Kenyan event, which came only days later, and which officials in Nairobi say Obama had been invited to inaugurate.
Obama's omission of the Kenya fete is understandable. Hounded by a hysterical right-wing media that routinely demands evidence of his American birth, Obama appears to cringe at every mention of his fatherland. In any case, he is the US president, and there are pressing matters to attend to on the home front.
Yet, this momentary lapse – even in speech – rather than providing a dramatic pause, is disrupting a continuous engagement between Africa and Black America, of which Mboya and King were mere purveyors of a long-established tradition.
From the Harlem Renaissance of the 1920s, which was spurred by the exodus of millions of blacks from the Jim Crow South, they turned to Africa to reaffirm their pride as human beings after centuries of subjugation.
Half a century later, another cycle of interest would start about Africa in the 1950s and 1960s and the Black Power revolution, when civil rights movements in the US found traction with liberation struggles in Africa. This was the time Mboya and King's lives intersected. Both men had the gifts of rhetoric that they used from different pedestals: King had the pulpit; Mboya had the august House, having won a parliamentary seat in Nairobi, a metropolis then reeling from the colonial order that designated employment, residence and even suffrage rights according to the colour bar.
Hailing from Mbita Island, a poor hamlet near Lake Victoria, Mboya had grown up near the small industrial town immortalised in Elspeth Huxley's book, The Flame Trees of Thika.
While a water inspector with the Nairobi City Council, Mboya is reputed to have riled a white official who went calling at work. Upon enquiring why nobody (implying white officers) was in the office, Mboya memorably responded: "What's wrong with your sight? Can't you see me?"
The 1990s was yet another time when Black America turned to Africa – educationists of the time thought it would be useful to inspire more confidence in African-American students by having them learn more about the continent from whence their ancestors came. That was the time Obama, the future politician, made his tour of Kenya. It was his second visit, and in his own words, it was on this trip that he reconciled with his past and discovered a greater purpose in life.
No doubt, Dreams From My Father: A Story of Race and Inheritance is the foundational treatise that catapulted Obama onto the US national political stage.
He would turn to Africa once again in 2008 when he focused on his Kenyan roots as the unique attribute that made his candidature an affirmation of the American dream that everything was possible.
In a recent book by the Syracuse academic, Horace Campbell, Barack Obama and 21st Century Politics: A Revolutionary Moment in the USA, he develops the story further to situate the African humanistic principle of ubuntu, as Obama's driving force in the 2008 successful election run.
"Obama, as a student of the black liberation school," Campbell writes, "tapped into the humanist philosophy of ubuntu and the optimism embedded in the message of hope."
Hence the surprise at Obama's ambivalence towards his fatherland during his presidency. US diplomats in Nairobi say Kenya is not in Obama's diary, at least not yet, although he has found the time to tour Ireland and reassert his maternal links with the country, a useful trick in reaching out to nearly 40 million Irish-Americans as he seeks re-election next year.
He further distances himself from Africa in his recent literary offering, Of Thee I Sing: A Letter To My Daughters, a children's book that hails 13 great Americans whose traits he sees in his own children. The storybook features African-American greats like Martin Luther King and singer Billie Holiday, as well as great statesmen like George Washington and Abraham Lincoln. That is as it should be, for Obama's half-lineage is American, and his relatives from Kenya appear to be giving him nothing but trouble, if you were to believe the right-wing press.
If Obama's aunt is not on the brink of deportation due to immigration status issues, then there is an uncle caught drink-driving, his only coherent line: "I think I wanna call the White House."
As Emanuel Cleaver, the chairman of the influential Congressional Black Caucus, lamented recently, no other president in US history has had to prove his patriotism like Obama.
Now the media have found a new line in flagging stories, all negative, from Kenya. "From Obama's Fatherland." That's the line they used to relay the unfortunate news of a tourist kidnap by al-Shabaab militants – without the context that would help readers appreciate that Kenya receives an average of one million visitors every year, who enjoy safe trips there and back.
Or they point out that Kenya is waging a military campaign – the first of its kind to be staged by Kenya in all its years of independence as it seeks to flush out militants from Somalia to secure its border.
Obama's calculated distancing from the continent for political expediency is unwise; it also diminishes his humanity – ubuntu – the solid principle that propelled him to power in the first place.
Further, the unchallenged and misleading representations of Kenya that his presidency attracts can only help to connect a new "Tarzan" image with his fatherland and spur Afro-pessimism. This is hardly the outcome any of us could have predicted from a man who personifies hope.
Hence, the immortalisation of King and Mboya in October, thousands of miles apart, after over 40 years of waiting, offers a poignant symbol of the ties that bind Black America and Africa that Obama would do well to honour, even in silence.