The Mwai Kibaki Succession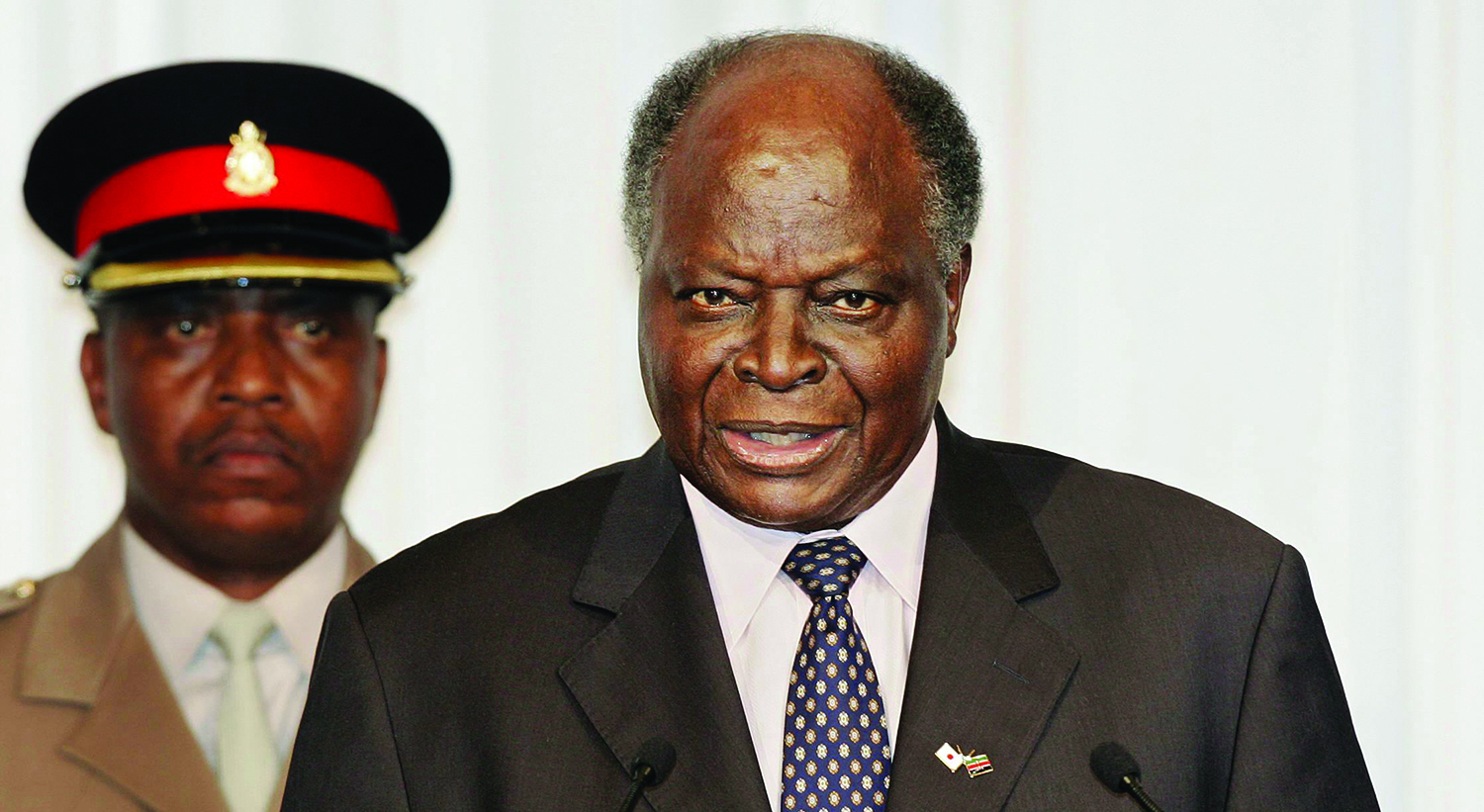 In 21 months' time, Kenya's third president, Mwai Kibaki, will be calling it a day. To many Kenyans, the man who took over as president in 2003 is not the same man about to retire. Wanjohi  Kabukuru looks at why the Kibaki of 2003 is a different kettle of fish in 2011.
In 2003, Mwai Kibaki, the man who became Kenya's third president since independence in 1963, was seen as the "ultimate gentleman of Kenyan politics".
He was the calming father figure who was expected to manage the country's transition from a long and difficult era under the first two presidents to a calmer period of democracy and rule of law. Few, if any, expected Kibaki to be a crafty and wily fox capable of political dirty tricks. Today everyone agrees that he is a politician after all, and no one knows this better than his prime minister, Raila Odinga.
Now the race to be Kibaki's successor is on – and getting dirty. And the involvement of the "international community" is no longer camouflaged in diplomatic etiquette.
Six months ago, Prime Minister Raila Odinga was considered his most likely successor. Even the British weekly magazine The Economist subtly endorsed him. "Can Kenya make its new deal work?" was the headline of its 28 October edition. "Kenya has recovered its breath, endorsed a new political system, and is now poised to forge ahead as the region's undisputed economic motor and diplomatic nerve centre," The Economist went on.
"Though its own policies remain fragile under a government of national unity, it has begun to find balance, if not true stability, on the domestic political front, too. Kenya's future could be bright if the next election, expected in August 2012, can pass off peacefully, perhaps with a clear-cut transition to President Raila Odinga, who was almost certainly cheated out of the top job by last minute electoral fiddles last time around."
This was before Côte d'Ivoire's recent election crisis, and Luis Moreno-Ocampo, the prosecutor of the International Criminal Court (ICC) named six Kenyans as the masterminds of the 2007-2008 post-election violence in the country.
On 9 December, on the sidelines of the Cancun Climate Change talks in Mexico, Odinga demanded that the Ivorian president, Laurent Gbagbo, should step down and hand over power to the man widely acknowledged to have won Côte d'Ivoire's recent elections, Alassane Ouattara. Odinga's position was in tandem with that of France, the EU, AU, UN and the USA. Three weeks later, Jean Ping, the chairman of the African Union Commission, appointed Odinga as the AU mediator for Côte d'Ivoire.
This appointment lifted Odinga's standing locally and internationally, to the chagrin of President Kibaki's inner circle.
Odinga's shuttle diplomacy resulted in controversy as Gbagbo accused him of siding with Ouattara. Gbagbo's foreign minister, Alcide Djedje, said that Odinga had "failed in his mission and we are no longer ready to receive him here".
This was followed by an embarrassing spat between Odinga and Ping at the AU Heads of State and Government Summit in Addis Ababa in late January. The mediation role was a shambles, according to sources in Nairobi and Addis Ababa's political circles. To Odinga's opponents, the fumbling in Abidjan was welcome news.
Did the AU set up Odinga to fail? Or did Odinga fail to understand the complexities of Abidjan and the intricate diplomatic minefield within the AU?
According to the Namibian president and the immediate past chairman of the AU, Hifikepunye Pohamba: "Odinga had been sent to Côte d'Ivoire by a lower level of the AU… Now since the report we got from the Kenyan prime minister does not show any positiveness, we felt that we should appoint a panel headed by presidents."
The panel consisted of the presidents of Mauritania (as chairman), South Africa, Burkina Faso, Tanzania and Chad.
No-one spoke of Odinga's efforts and recommendations. The AU went a step further and changed its stance from forceful intervention in Abidjan to full-scale investigation into electoral malpractices in Côte d'Ivoire. Furthermore, South Africa, Angola and Uganda came out strongly supporting President Gbagbo. Had the AU played into President Kibaki's hands?
While Odinga was fumbling in Côte d'Ivoire, the International Criminal Court (ICC) was about to pounce. But the ICC was never going to have it easy in Kenya. When its prosecutor, Moreno-Ocampo, revealed the names of the six Kenyans said to "bear the greatest responsibility" for the 2007-2008 post-election violence, he opened a can of worms and a diplomatic nightmare.
The naming of "The Hague Six" (Uhuru Kenyatta, William Ruto, Francis Muthaura, Joshua Arap Sang, Henry Kosgei and Major General (Rtd) Hussein Ali) is now seen as the ICC meddling in Kenya's 2012 elections.
As Odinga was still smarting from the wounds of the Côte d'Ivoire debacle, President Kibaki dispatched Vice President Kalonzo Musyoka and two ministers (Chirau Ali Mwakwere and Njeru Githae) on a whirlwind shuttle diplomacy mission to South Africa, Malawi, Ethiopia, Nigeria, Botswana, Lesotho, Libya, Zimbabwe, Djibouti and Tanzania to win over the leaders of those countries to push for a deferral of the Kenya case at the ICC.
Musyoka's mission was ridiculed back home as a diplomatic engagement bound to fail. The leading regional weekly newspaper, The EastAfrican screamed: "How Kenya became a diplomatic joke" as its banner headline. When asked what he thought of Musyoka's shuttle diplomacy, Odinga said that the trips to African capitals had not been sanctioned by the cabinet.
"I can tell you that we never talked about the issue of shuttle diplomacy," Odinga revealed. "What we agreed on was referral and not deferral of the cases involving the post-election violence suspects. How does the African Union help Kenya yet we are already a signatory of the Rome Statute? If we want to move away from the Rome Statute – which I don't support – we would rather deal directly with the ICC."
Odinga's view hit a soft spot among local civil society organisations, and was loudly echoed by Christian Wenaweser, president of the ICC's Assembly of State Parties, who visited Kenya to lobby against the deferral.
"I must say I am seriously concerned about the diplomatic efforts being made by the Kenyan government to influence AU members in order to support its bid to have cases at the Court deferred. I believe they should deal directly with the Court on this," said Wenaweser, who hails from Liechtenstein. He had made a stopover in Addis Ababa where he asked the AU not to support Kenya's deferral bid.