Operation Barkhane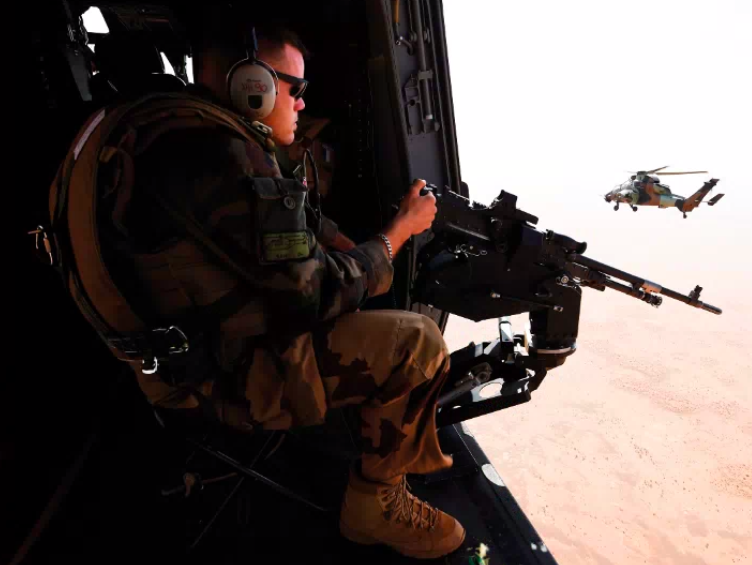 Terrorism is on the increase in the Sahel. Al Venter describes the French-led operation aimed at bringing security to Mail, Burkina Faso, Niger and Chad
The French-led Operation Barkhane succeeded Operation Serval in August 2014, but with a much wider geographic focus. The force, with approximately 5,100 soldiers, is spread out between Mali, Burkina Faso, Niger, and Chad. 
While its headquarters is in N'Djamena, Chad's capital, it also has fighter aircraft and bases for intelligence collection and operations in Niger's capital Niamey, Agadez, Arlit, Tillabéry, and several other sites.
In addition there are around 1,500 troops in northern Mali, scattered between the large base at Gao, others at Kidal, Timbuktu, and Tessalit, and more recently a base at Gossi closer to central Mali, as well as the border with Burkina Faso. 
France's Special Operations Task Force for the region, Operation Sabre, is in Burkina Faso.
Operation Barkhane is France's largest overseas operation, with a budget of nearly €600m per year. It engages in everything from combat patrols, alongside Malian forces and partner militias, to intelligence gathering and training, to local development activities, aimed at filling the hole left by an absent government. 
Despite this range, French officials insist that Barkhane's priority is counter-terrorism and it has undertaken operations to kill important jihadist leaders, including two of the five founding leaders of the Group for the Support of Islam and Muslims (Jama'at Nusrat al-Islam wa al-Muslimeen, JNIM) as well as Almansour Ag Alkassoum and a number of others.