The inner spirit of beauty contests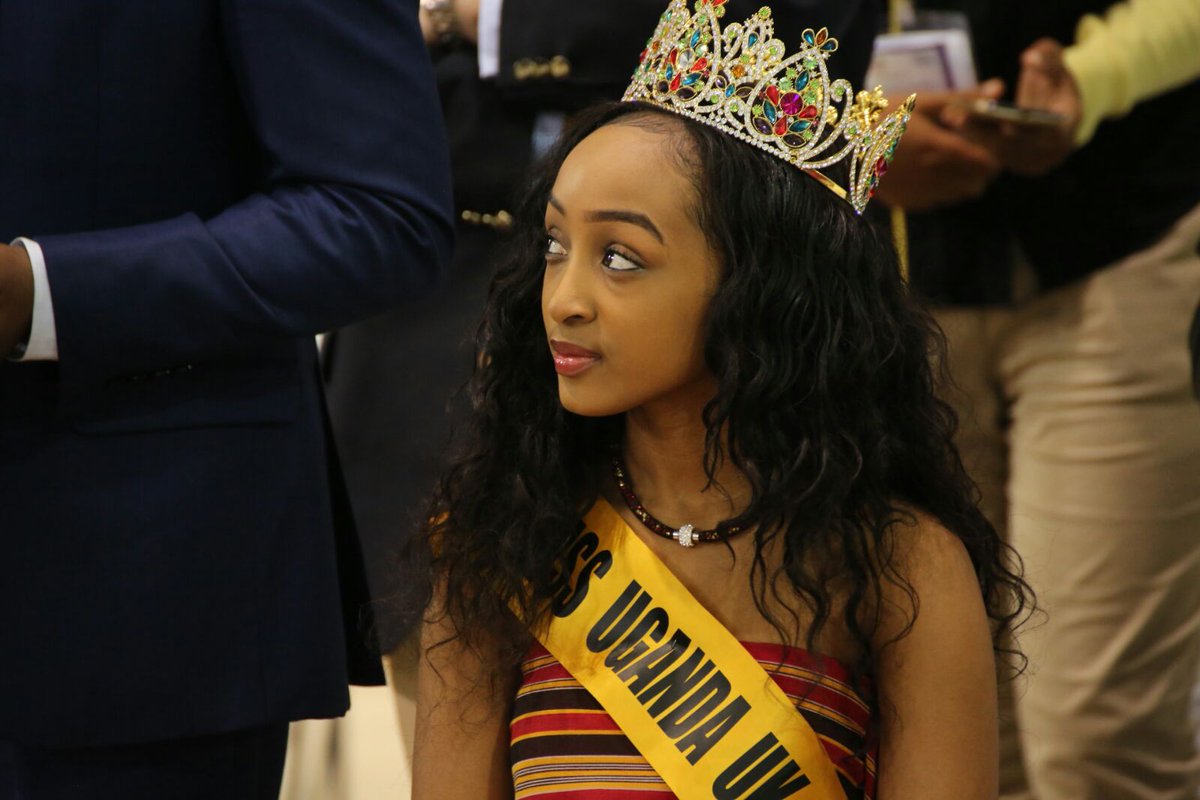 The increasingly popular African and Caribbean beauty contests in London serve purposes that are more profound than their counterparts in the white world. They are not mere spectacles but lie at the heart of social cohesion for London's dynamic black diaspora. By Clayton Goodwin
Beauty – or, rather, beauty contests – lie at the heart of business and social cohesion for the UK's Caribbean and African communities. This oft-maligned activity, for which it seems to be mandatory for media commentators to be adversely critical, has provided the engine for social, commercial and political progress.
Claudia Jones, an icon with impeccable black, feminist and Marxist credentials, is credited with being among the pioneers of their promotion. Their significance is evident both in the history and in their present role of bringing the population of the diaspora closer together within itself and with the national homeland.
I was reminded of this most recently on calling in at the final rehearsal of Miss Uganda UK at the Ark Globe Academy, a regular school, set in Bermondsey, an inner-city area of south-east London. This location, perfect for its purpose, was far removed from the usual paraphernalia of pageantry.
Jacqueline Matovu, the prime mover behind JM Promotions, told me: "We are going into our eighth year of holding the event annually, making it one of the biggest, [most] extravagant Ugandan events in the diaspora". She went on to detail the charities which the project supports and the service it provides in promoting talent, cultural awareness and diversity. While all that is indeed valuable, to me it is not the most significant aspect of these contests.
Nearly all UK-based Caribbean and African national communities seem to have their own contests and titles, though few are held regularly and none with the constancy of 'Miss Uganda UK' or of 'Miss Ghana UK', which is the undisputed leader in this field. No other activity provides such a vista of education and civic awareness, as well as a platform for cultural promotion.
The Miss Uganda UK grand finale commenced with the singing of both the Ugandan and the British national anthems. The homeland affinity was represented by the presence of the guest of honour, the newly-appointed Uganda High Commissioner in London, His Excellency Julius Motto, and by the performance of traditional dances, singing and poetry.
The accompanying entertainment comprised a showcase for UK Ugandan singers, musicians and dancers. During her reign, the contest winner, 19-year-old student Jan Mukiibi, is expected to carry out responsibilities in both countries.
This event, while being commendably set in a locality in which its supporters live, is a far cry from those shows held in draughty neighbourhood church halls of the very early 1960s.
Rooted in the community
There is a big difference between white English and black African/Caribbean beauty contests. The former, in their present form, derive primarily from the bathing beauty contests which provided entertainment on a summer seaside outing. The participants and the spectators have little in common: the one come to perform and the other to watch.
With African/Caribbean titles there is less difference between those on the stage and those in the stalls. Both participate. The public are at one with, and are an extension of, the contestants. As such they have more in common with the traditional English village contests of earlier years.
The attendance is overwhelmingly female, supporting and encouraging their sisters, daughters, girlfriends and neighbours – as are the promoters – and increasingly these days contests carry the slogan 'empowering women'.
When immigrants from the West Indies first arrived they had little money or opportunity with which to advertise their products and services. So they used the only facility available to them – their own selves.
Hairstylists and dressmakers publicised their designs by getting their more stylish relatives and friends to wear them. That led to rivalry and a competitive edge which could be settled only by a contest at a modest local venue.
These occasions also provided some of the few chances for aspiring musicians and comedians to develop their latent talents. Community and business leaders came along to make themselves known to the crowd. Thus the significance of the shows grew.
Promoters drew attention to their events by advertising in the nascent UK West Indian publications – to such an extent that it is doubtful if the press would have got off the ground without this modest investment – and those who attended, or wished that they had done so, bought copies to read the report.
Travel agents, too, gave a prize trip to the family homeland to the winner as the most cost-effective way of projecting their service. With so many of the neighbourhood's moving spirits likely to be at the show, it didn't do for others to stay away if they wanted to be noticed. The numerous local promotions were soon brought within the ambit of the affiliated associations of the Standing Conference of West Indians in London, and moved on from there.
Launchpad to stardom
The international success of Carole Joan Crawford (Miss Jamaica) in winning the Miss World title in 1963 and Shakira Baksh (Miss Guyana), the future wife of actor Michael Caine, in coming third four years later, was a major part of the impact in sport and entertainment which made the UK take notice of the hitherto unrecognised immigrant population within its midst and, even more important, caused West Indians to take notice of themselves.
The first major all-encompassing title, Miss JOFFA (Jamaica Overseas Families and Friends Association), launched in 1966, attracted guests including the highest representatives in diplomacy and society to the grandest ballroom and hotel venues.
It was one day in the year for supporters in humble circumstances to taste la dolce vita. In keeping with the custom of the times, although entry was open to all, the winner was always of fair-to-light complexion. They include the formidable Nicola Lodge, later a chaperone of Miss Jamaica contestants in Miss World, and Pauline Peart, who went on to appear on film and stage.
A decade later, Sammy Jay, a Guyanese, established himself, with his contest 'Miss Afro-Westindian' , as the outstanding promoter in this genre. Judging was now no longer based on complexion but on beauty and personality.
Can there ever have been a more powerful sequence of pulchritude than his first three winners – Beverley Heath, Yana Francois and Veronica White? Much of Sammy's ground support came from the vibrant hair and beauty trade in the Caribbean and African Society of Hairdressers. It was this same industry which enabled Dyke & Dryden Ltd, suppliers of beauty products, to become the first immigrant business from the local neighbourhoods to "make a million" (as the title of their book proclaimed). This was a significant breakthrough in community confidence and recognition.
The roll-call of former UK beauty contestants who later achieved success elsewhere is impressive. Here is just a flavour. It includes Mo Abudu (mogul of Ebony Life TV), television presenter Crystal Rose, Claudette Hewitt (Mayor of Lambeth), athletics world medallist Margaret Adeoye, Claudia Webb (spokesman for Trident police initiative), Rosemary Chileshe (finalist in both Miss World and Miss Universe, who has represented Zambia at diplomatic occasions), and …. far too many more for me to name.
The aforementioned Beverley Heath won numerous beauty titles, including beating white rivals in their own national contests. She married John Hoyland, the foremost modern artist of his generation, and since his passing has managed his estate and pursued their joint philanthropic work with the same sureness of touch as she trod the catwalk.
The time has long come about that beauty queens (most of whom are graduates) can hold their own with promoters, and also with their detractors. They are an as academically-accomplished, culturally-conscious and generally likeable set of people as can be met anywhere.
Beauty, it is often said, lies in the eye of the beholder: it also lies at the heart of UK African and Caribbean business, whether we are talking about Beverley Douce, who won the first West Indian contest that I witnessed, back in December 1961, or recent winners like Jan Mukiibi.
Long may this unique tradition live on…  NA