How idyllic Mombasa lost its groove to the "war on terror"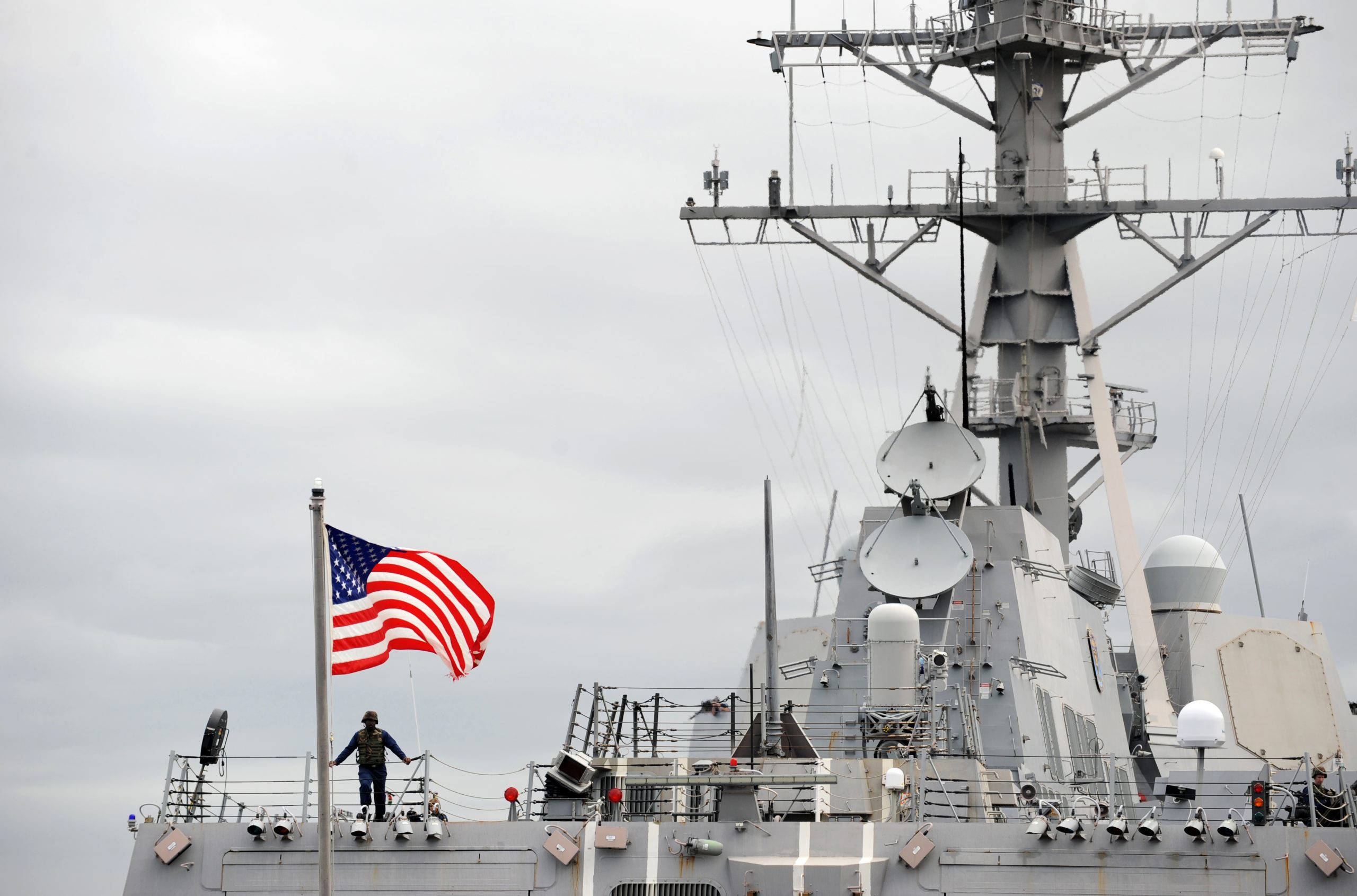 Mombasa has become a focus of the US-led "War on Terror" and a hub for security agents from around the world. Wanjohi Kabukuru reports on how it is in longer "Hakuna Matata" in the once idyllic coastal town. 
Kenya's second largest city, Mombasa, is an enchanting coastal resort metropolis on the eastern seaboard of Africa. Michael Maganzo, chairman of the Music Copyright Society of Kenya (MCSK), recalls with nostalgia how Mombasa influenced Kenyan music in the 60s, as well as all the way through to the 90s.
"Mombasa was a place of fun [back then]. The tourist hotels were the launch pad of great artists. Fadhili Williams, Kelly Brown, Slim Ali, Sal Davies, Safari Sounds, Them Mushrooms, all had their boom-time in Mombasa," Maganzo says.
According to Maganzo, the Mombasa-based group Safari Sounds, famous in the 70s and 80s for their ballads, gave Kenya its iconic identity through their hit song "Hakuna Matata". Maganzo hums "Jambo Bwana…wageni mwakaribishwa Kenya yetu hakuna Matata." ("Hello Sir, visitors are welcomed to our country Kenya, where there is no problem.")
The song was an instant success. It carved out an image of Mombasa as an island synonymous with holidaying, fun and blissful adventures as well as highlighting Kenya's international profile. At the time, most of Kenya's neighbours were ensconsed in internecine civil wars. It was not an empty song and President Daniel arap Moi's government latched onto the lyrics to downplay Kenyan difficulties under the tag of "island of peace".
The song propelled Safari Sounds to glitzy heights and tourists were lured to Mombasa for a piece of this Swahili paradise. Hotels thrived and long before Lamu, Kiunga, Malindi, Watamu, Kilifi, Gazi and Kisite boomed, Mombasa had become known as the ideal site for coastal visits in Kenya's safari tourism package. "It was a place where sailors and marines came to relax and be entertained after months at sea and where people took their holidays. In the colonial days, it was 'lazima' (a must) for settlers and white officials to go to Mombasa for 'health' reasons." History Professor Macharia Munene says, "That was then. That was when there were no matata [problems]." 
Enter terror, Al-Qaeda and Hollywood cash-ins
Present-day Mombasa is different and has in the recent past captured the creative attention of Hollywood in a format that is totally discordant from the bliss associated with tourism.
Last year Tinseltown released two offerings that showcased Mombasa's image away from its decades-old holiday-in-paradise brand. Nicolas Cage played an ex-CIA agent in "Dying of the Light", which painted Mombasa's supposed terror links. It was followed by episode six of season two of the action series "The Blacklist", aptly titled "The Mombasa Cartel", which pried into the inner workings of an international wildlife poaching ring and how Mombasa fits in. 
While Hollywood ignored Mombasa's centuries-old heritage, it was not exaggerating in its creative licence. It had done its homework. Following the 1998 al-Qaeda bombings of the US embassies in the Kenyan and Tanzanian capitals of Nairobi and Dar es Salaam respectively, Mombasa became a centre of attention after security agents traced the bombers' movements to the metropolis and other coastal spots. Four years later and the presence of al-Qaeda sleeper cells in Mombasa was no longer a debate among members of the intelligence community, as active actionable leads were discovered.
"Since 2001, US military attention has taken an increasingly internal orientation, concentrating primarily on Kenya's coast and North Eastern provinces," Jeremy Prestholdt writes in his treatise Kenya, the United States and Counter-Terrorism.
In the early morning of 2002 a four-wheel-drive vehicle rammed into the Israeli-owned Paradise Hotel lobby in Kikambala, Kilifi, some 74 kilometres from Mombasa, detonating a bomb. Thirteen Kenyans and three Israelis were killed in this attack, just as two separate surface-to-air missiles missed an Israeli chartered jet carrying 275 Israeli tourists leaving Moi Airport in Mombasa. An hour after this incident, agents of Israel's external intelligence service, Mossad, left Tel Aviv for Mombasa to begin investigations and to track down the culprits.
On 8 July 2003, Sheikh Aboud Rogo Mohammed, and three others were charged with murder in a Mombasa court as a result of the Paradise Hotel bombing. After lengthy court proceedings in 2005, Rogo was cleared of murder charges. However, he was later placed on a UN and US sanctions list for allegedly supporting the Somali militant group al-Shabaab. Ten years later he was charged with the Kikambala bombing, Rogo was killed by unknown gunmen in Mombasa.
Since the early 2000s, Mombasa and the wider western Indian Ocean have been a "hot zone" featuring prominently in US President George Bush's global "War on Terror".
As 2002 was coming to a close, the US enlarged its anti-terrorism offensive when it established the Combined Joint Task Force – Horn of Africa (CJTF-HOA) in Djibouti to counter "violent extremist organisations in East Africa". In the following year the US upscaled its regional presence again when it set up the East African Counter Terrorism Initiative (EACTI), bringing together Djibouti, Eritrea, Ethiopia, Kenya, Tanzania and Uganda.
"The US-led programme exceeded $100 million. Though all member states of EACTI reaped the benefits, there is little doubt that Kenya profited the most from the programme." In his book Terrorism in Africa: The Evolving Front in the War on Terror, John Davis reveals the close relationship that was nurtured at the time between the US Special Forces (drawn from the Navy SEALs, Marines and Rangers), the CIA and their Kenyan counterparts, who jointly conducted clandestine operations deep into Somalian territory. Around $88 million of the total $100 million EACTI funds were spent on Kenya alone, with the bulk going on the coastal region. The relationship continues to this day.
Some declassified papers indicate that from 2003 the CIA ran a clandestine "Operation Black Hawk" from two split cells in Nairobi and Mombasa, which targeted some 20 key leaders of al-Qaeda's cell in East Africa.
Run-ins and killings in Mombasa
Following Rogo's death, and a year after Kenyan troops launched "Operation Linda Nchi" and crossed into Somalia, more than two dozen Muslim clerics and prominent businessmen branded by the authorities as "radicals" were killed gangland-style and their murders have never been solved. Just like Rogo, Abubakar Shariff Ahmed (Sheikh Makaburi), who was also featured on the UN sanctions list, was gunned down in April last year. Others have been renditioned to other, friendlier nations or disappeared without a trace. In 2013, the Mombasa-based rights organisation, Muslims for Human Rights (MUHURI) accused Kenya's Anti-Terrorist Police Unit (ATPU) of extra-judicial killings. It documented over three dozen cases of killings, renditions and disappearances in its report "We are tired of taking you to court". 
The reluctance by the authorities to solve the mysterious deaths of the clerics has heightened suspicion within the Muslim community, which accused the Kenyan government, together with its Israeli, UK and US allies of complicity in the murders. However, last November's killing of moderate cleric Sheikh Bakari Mwarangi turned the tables, as his killing by masked gunmen on a motorcycle was seen as the work of extremists, driving a wedge of intra-religious conflict into the already volatile situation. Run-ins and violent demonstrations between Muslims and the police have become the norm in Mombasa. In November last year five mosques were closed for more than a week as Muslim youths engaged the police in street battles.
Away from terrorism and extremism, the other reasons for Mombasa featuring in the "War on Terror" include elaborate drug trafficking, gun running and the illegal wildlife trade. These major vices are said to feed into terrorism, with the UN and security agencies linking proceeds from poaching and the illegal wildlife trade to terrorism on a number of occasions.
In the last five years, heroin seizures in Mombasa have more than doubled, according to the statistics of the United Nations Office on Drugs and Crime (UNODC). In late August, Kenya's President Uhuru Kenyatta witnessed the destruction of heroin worth $10.4 million netted in Mombasa. According to UNODC, Mombasa has become a major drugs transshipment point linking source points in Afghanistan, Pakistan and Iran to African and European markets.
"Poaching and its potential linkages to other criminal – even terrorist – activities constitute a grave menace to sustainable peace in Central Africa," UN Secretary General Ban Ki-moon told the UN Security Council in May 2013. "The illegal ivory trade may currently constitute an important source of funding for armed groups." These activities are thriving in Mombasa thanks in large measure to corrupt officials at Mombasa Port.
Mombasa harbour, harbours more
Hosting the largest seaport in the east and central African region, Mombasa has all the strategic advantages. The Kilindini Harbour in Mombasa has recorded remarkable growth in the last decade. According to statistics availed by the Kenya Ports Authority (KPA), in 2002 Mombasa Port handled 305,427 TEUs (twenty-foot-equivalent-units). For 2013, the number was 894,000. Last year, the container traffic volumes surpassed the million mark, a milestone for the KPA. This feat saw Mombasa priding itself on being the second best port in sub-Saharan Africa after Durban, as the throughput of traffic it handled translated to 24 million tonnes. While the port serves as an important regional economic hub for Uganda, Rwanda, Burundi, South Sudan, DRCongo, northern Tanzania, southern Ethiopia and parts of Central Africa, this attribute has also been exploited for the illegal transshipment of hard drugs, contraband and wildlife byproducts.
"Mombasa as a settlement is as old as Cairo. There appears to be a lot of official laxity and reluctance to enforce various laws, in part because of the international and local forces involved," says Prof. Munene. "It appears that some interests that are involved in dubious activities are beyond touching. As the biggest port and the gateway to Eastern Africa, it attracts a lot of attention from different interests, whether commercial, organised crime or political."
Also away from terrorism and extremism is Mombasa's central role in the illegal wildlife trade.
Sited along the dual-carriageway Moi Avenue, the famous Mombasa Tusks consist of four large aluminium tusks that cleverly script the Letter "M", to denote "Mombasa Monument". It was erected in 1952 to coincide with Queen Elizabeth's arrival in Kenya.
The irony of this monument is still alive today. In late April this year, Indonesian customs officials intercepted a container carrying some 511 tusks weighing 3100kg,  which had arrived "undetected" from Mombasa port. This ivory seizure was one among over a dozen others that have passed through Mombasa in the last two years.
In mid 2013, the Convention on International Trade in Endangered Species of Wild Fauna and Flora (Cites) gave the Kenyan authorities a six-month ultimatum to stop the smuggling of ivory and a myriad other wildlife byproducts. Cites had become exasperated by the volumes of contraband wildlife products transiting through the Mombasa port.
Despite the warnings, poaching and smuggling of illegal wildlife products has continued to rise, thanks in large measure to the corruption and complicity of wildlife officials, police and customs officials.
Mombasa's troubled past
Mombasa has had a turbulent history, dating back to the Omani Arabs' realm of influence and the bloody skirmishes with Portuguese explorers, who established Fort Jesus in 1591.
The Omani Sultan had relocated his headquarters from Muscat to Zanzibar in 1832, and laid claims over the territory stretching from Mozambique to Somalia and into the interior, all the way to the Great Lakes region. The arrival of British missionaries and merchants paved the way for colonialists who would later buy this territory.
Following the 1884-5 Scramble for Africa conference in Berlin, the Germans, Italians and the British bought and leased the Sultan's territories. Germany splurged 4 million Deustche Marks in 1890 on purchasing Tanganyika and in 1895 the British leased the Kenyan 10-mile coastal strip for an annual fee of £11,000. The rest of the territories were annexed. The local Miji Kenda peoples were treated as "squatters". According to the Kenyan Ministry of Lands the 10-Mile Coastal Strip "covers 1128 parcels of land in over 80,000 hectares in Kwale, Mombasa Kilifi, Malindi, Tana River and Lamu Counties."
Shortly before Kenya's independence in 1963 the treaty of 1895 came back to haunt the outgoing colonial regime, the succeeding Kenyan independence government and the Omani Sultanate who were "absentee" landlords at the time. Between 1953 and 1963 the Mwambao (Coastal) Arab Sultans, Persians and the British elite, fearing political, social and economic dominance from the new wabara (people from the hinterland) ruling class agitated strongly for autonomy from the Kenya Colony.
Their wishes were never granted as a commission of enquiry to look into the coastal strip issue ruled that it be given to the independence government and the British government should "compensate" the Sultan for the transaction. This solution did not address the issue of the Miji Kenda's true land ownership as a majority of them remained as "squatters".
Paul Goldsmith, an anthropologist who has studied Mombasa's dynamics, notes that the Kenyan coast's troubled past has never been fully resolved. According to Goldsmith the subsequent marginalisation of the coast region by post-independence governments favouring local elites and wabara who are perceived as "outsiders" is one of the core reasons for the restiveness in Mombasa.
Coupled with this, there is the lack of decent jobs, a situation that has been exploited by radical clerics to nurture and breed extremist ideologies. It is this mix that has fortified disenfranchisement along the coast. 
The coast is not Kenya
Between 2006 and 2010, the decades-old simmering tensions exploded with the meteoric rise of the Mombasa Republican Council (MRC) and its secessionist demand "Pwani si Kenya" ("The coast is not Kenya"). The MRC, which was formed in 1999, had been dormant for some time. It reemerged in 2008, with separatist demands over what it described as "mistreatment and marginalisation" by successive Kenyan governments. The response from Nairobi was brutal as it banned the MRC in 2010 and rounded up its leaders. Little has been done to address the nagging landlessness that pits "squatters" versus "absentee landlords" and the emerging challenges of youth unemployment.
According to Munene: "Mombasa is caught up in a seesaw mix of being either a cosmopolitan metropolis for everyone in Kenya or a centre of parochial pride for divided 'coastal' peoples in need of an 'outside' enemy in order to appear united." With much of Mombasa's narrative set by the outside world – in national and international approaches to Islamic radicalism – this confusion may continue for a while yet.